Affiliate Conference & Expo (ACE) 2019: interview with Sean Si, the CEO of SEO Hacker
Sean Si does speaking engagements throughout the Philippines. He is the founder and editor-in-chief of SEO Hacker, an SEO and internet marketing company. His expertise in the field has drawn the attention of business and company owners, internet marketers, event organizers, bloggers, and other people interested in penetrating the booming internet market of the Philippines and abroad.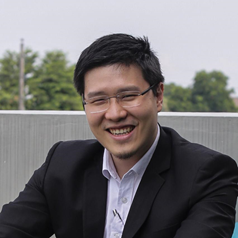 We sat down with Sean Si to get his insights on the following:
What can participants expect from your discussion about SEO? What do you hope will be some of their major takeaways?
The main point of my discussion is to let the audience know how to leverage their brands in the search market for them to improve their affiliate marketing ventures. The main point that I hope the audience will take away from my discussion is that SEO is an important aspect of affiliate marketing and the first step to improving a brand's affiliate marketing is to know how to improve SEO since it encompasses affiliate marketing and other digital marketing branches.
Why is SEO important nowadays for brands and affiliates?
I'll let the effects of SEO do the talking:
Improved online visibility – When was the last time you went to the second page of search results? Most users only want to see the results on the first page. If you're not visible there, then you're losing a lot of possible traffic that you can convert to paying customers.
Brand building – Showing up on the first page for niche-related keywords help your brand build more trust with people and cast your brand as industry leaders/authority.
Traffic – This is the consequential effect of SEO. Being visible in the search engines helps you reach out to more of your target audience.
Lead Generation and Conversion – While you're enjoying a higher amount of traffic brought by SEO, you'll also enjoy higher chances of converting your site's traffic to customers.
What can you tell us about your company, SEO Hacker? How do you assist brands?
SEO Hacker is, arguably, the best SEO Services agency in the Philippines. We're ranking first for the most difficult keyword to rank for in the country (SEO Philippines). And we want our clients to be on the same spot as well. Our company has a decade of experience in the industry while having 100% satisfied clients on the first page of Google Search Results.
What are some of the basic SEO strategies that brands and affiliates need to be aware of?
-Onsite Optimisation – A website that's not optimised for search engines and users is a huge wasted opportunity. You need to know and optimise the different onsite factors that search engines check in order to let them know that you're the best source of information/answers to the user's query. You also need to give your users an easier time browsing through your website – this means that whatever they're looking for in your website should only be a few clicks away.
– Content Creation – Relevant, valuable, unique, and informative content is essential to SEO. User's queries need answers and you have to distinguish yourself as the best answer to that specific query through high-quality content.
What, for you, are some of the most important trends in affiliate marketing that stakeholders must be aware of now?
That affiliate marketing isn't limited to just one platform. There are multiple affiliate marketing trends right now that encompass a variety of platforms. Search Marketing is one of the oldest and biggest platforms, but there's also a lot of platforms that most affiliate marketers are not tapping into – leaving it a wasted opportunity. Tapping into multiple channels at once increases the possibility of a more successful affiliate marketing venture.
What do you think participants will gain from ACE 2019?
Enhanced knowledge of the digital landscape and a better vision of what they want to happen/achieve with their affiliate and digital marketing goals.
Book your delegate passes for ACE here now!
Contact us now to find out how your company can benefit at ACE 2019:
Contact Eventus International's Marketing Director; Lou-Mari Burnett to grow your business in ASIA with our sponsorship and exhibition packages for ACE 2019.
Lou-Mari Burnett – Marketing Director Eventus International
Email: loumari@eventus-international.com
Phone: +27829075850