Soft2bet and Diana Remondetto (Country Manager – Italy), among the protagonists of SIGMA 2019
Exclusively for The Betting Coach, Diana Remondetto talks about her corporate role and the international mission of Soft2bet, a leading company in creating iGaming platforms
Members of the sports, betting and casino games industries meet in Malta as every year, to celebrate a new edition of SIGMA, one of the most important iGaming event in the world
A "crazy" showcase of delegates and companies gathered in the same place to form a group and structure incredible opportunities for networking and high-level business.
On the occasion and with great pleasure, we met Diana Remondetto, a friend of The Betting Coach, present at the event with Soft2bet, a company for which she holds the role of Country Manager Italy.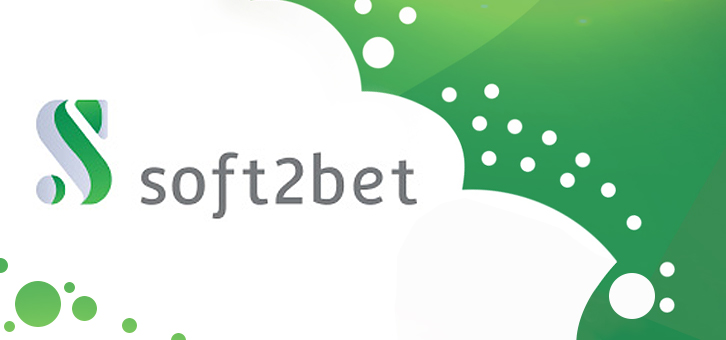 Here is our exclusive interview:
You are expert iGaming and current Country Manager Italy. Who is Diana Remondetto and what has been her career to date?
My passion for gaming really starts from far away. I have always been fascinated by this sector; I had been following his evolutions for some time even without being a direct part.
The turning point comes in 2010, when I decided to get involved and touch this new reality. In Turin I followed a course as a croupier that allowed me, in a short time, to live my first work experience, which then lasted 4 years, with Evolution Gaming as a live dealer.
I was fascinated by the continuous opportunities that this world offer, to such an extent that a spontaneous "hunger" of knowledge was born in me that led me to experiment and study new iGaming trends such as betting that in 2014 lived periods of expansion, very flourishing throughout Europe.
Based on these new perspectives, I embarked on a new work commitment at the Will Hill operation department (which lasted about two years). Subsequently various experiences with purely B2B companies followed, but always linked to the betting system and finally my parenthesis with SBTech for another 4 years.
For some months I have been playing the role of Country Manager at Soft2bet, a company that has allowed me to reach a new and very important goal for my career. I love start-ups for their way of leaving creative space and the chance to experiment with new solutions, that's why I'm super motivated by this new adventure.
_________________________
Soft2bet, the start-up dedicated to the development of betting and gaming solutions for global markets. What are we talking about and what are the products that most represent your company?
Soft2bet is a young but ambitious project!
We are talking about a company founded a few years ago and composed of a dynamic and professional team oriented to the development of online solutions for international gaming.
Soft2Bet was born with the idea of ​​creating high quality products to guarantee the maximum gaming experience for all its users.
We offer a wide range, always growing, of online projects, characterized by a great variety of designs with an excellent selection of games, a wide choice of payment options and generous bonuses.
We are currently present on the market with over 15 platforms with around 1,000 perfectly integrated casino games:
MalinaCasino.com, BuranCasino.com, YoYoCasino.com, Casinia.com, BoaBoa.com, Cadoola.com, AlfCasino.com, 7StarsPartners.com, CampoBet.com, LibraBet.com, ZetCasino.com, Nomini.com, Wazamba.com, LightCasino, ZulaBet.com
Among the products that best represent us and a real source of corporate pride, I love to mention Nomini for the casino and CampoBet for betting.
When we talk about Nomini, we indicate a "fruity world" in which it is possible to undertake a real "journey" to live unforgettable gaming experiences. We are talking about a product with an innovative design in which it is possible to play some of the best licensed games around the world.
The real strength of this brand are the many and generous bonuses that are always active for all its users. I particularly like this work of ours, because it goes beyond the usual conventional patterns and is equipped with colorful and animated graphics.
CampoBet is our sportsbook product with integrated casino and virtual games. The offer of games is represented by over 50 thousand sporting events of football, basketball, tennis and many other secondary sports of leagues and leagues in every continent. The many bonuses and VIP programs aimed at all types of players are interesting and successful.
Fast payments and in various solutions, including crypto currencies, are some of the features that have allowed us to obtain numerous consents on the market.
__________________________
The Italian political situation oriented towards gambling, between taxes and bans, risks penalizing the market. What do you think about it, what is your point of view?
The Italian gaming market has always been a fertile area for gaming companies.
The latest developments in laws to massively regulate the sector, however, have in fact scared many companies.
Currently the situation is not very clear, so we are experiencing a period of stalemate to assess the future and the opportunities it can offer.
I personally believe that beyond the active restrictions on the whole territory, Italy still has much to offer to the iGaming system.
With regard to the prohibition of advertising on the game, however, I think that this apparently unfavorable condition can be seen as an opportunity for companies to develop new marketing ideas and stand out from their competitors.
Today, marketing in Italy means really thinking, creating and managing a job at significantly higher levels.
In recent times, the way of promoting gambling was completely standardized, homogenizing and focusing on the usual channels such as TV and billboards on the sidelines in sports matches.
This opportunity allowed large companies already strong on the market to invest huge amounts of capital to promote themselves, leaving little space for small start-ups to be able to do their business.
Finally, I hope that in the future the situation can find the right balance, to protect the players first but at the same time help companies to develop successful businesses.
_________________________
IGMA confirms itself as an unmatched appointment for companies and delegates from all over the world. In your opinion, what are the strengths that make this event unique?
When we talk about SIGMA, we indicate an event organized and structured in a location – Malta – long considered the "Mecca" of the game.
A territory that hosts the legal offices of the largest iGaming companies in the world, an island in the middle of the Mediterranean where the game is the real protagonist! An important factor that makes this event unique.
The favorable position therefore, combined with a wise management by the organizers, has meant that over time, the event reached unmatched levels.
SIGMA offers great networking opportunities and in my opinion this is the most important reason capable of making it an absolute success.