The Coppa Italia lights up on Campobet!
Register now and bet on your favorite matches. Discover the incredible 100% first deposit welcome bonus
The Coppa Italia becomes the absolute protagonist on Campobet with the best odds shares in the two semifinals scheduled for Wednesday and Thursday.
CLICK HERE to register and get your BONUS!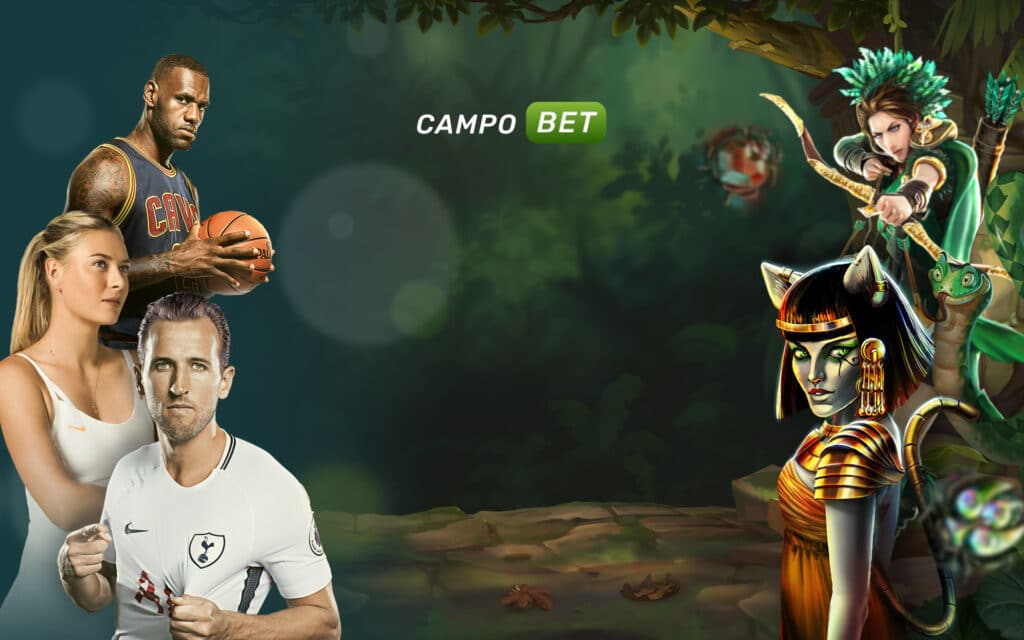 JUVENTUS – MILAN
Juventus vs Milan will be played on Wednesday 4 March 2020.
After a 1-1 draw in the first game, the match is open to all results
The home team are favorites for the Bookmaker but we remember that the team is back from a negative series of defeats in the league and Champions League.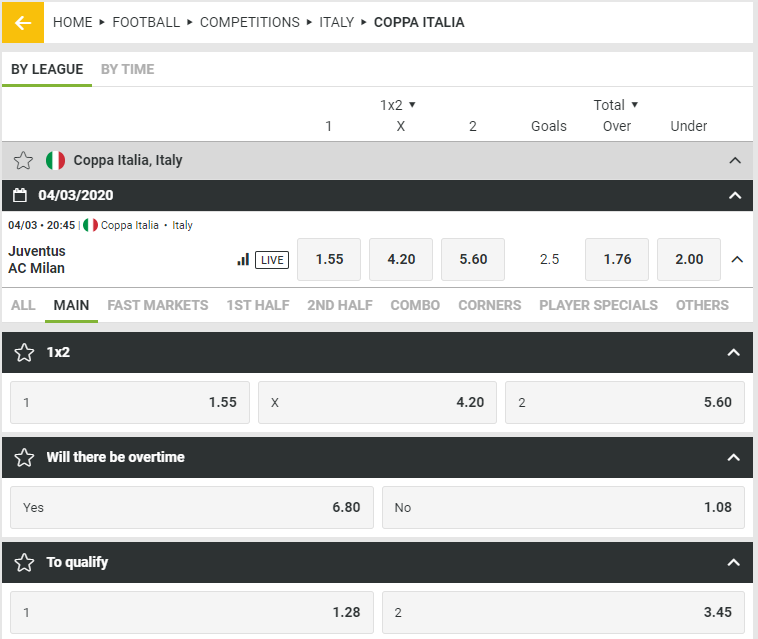 CLICK HERE TO SEE ALL THE DETAILS…
Will Sarri's team manage to overcome this period of crisis?
Far from the positions that matter, Milan whitout his champion Zlatan Ibrahimovic, disqualified for this return match, will try to make it difficult to pass the round to the "Bianconeri" rivals and make sense of this season conquering a sensational passage of the round.
An unpredictable and adrenaline-packed match is shaping up!
NAPOLI – INTER
Home team in great recovery after the recent league wins and the excellent 1-1 in Champions League against Barcelona.
In the first match, Napoli won 1 to 0, a result that favors the boys trained by Mister Gattuso but that does not guarantee their passage.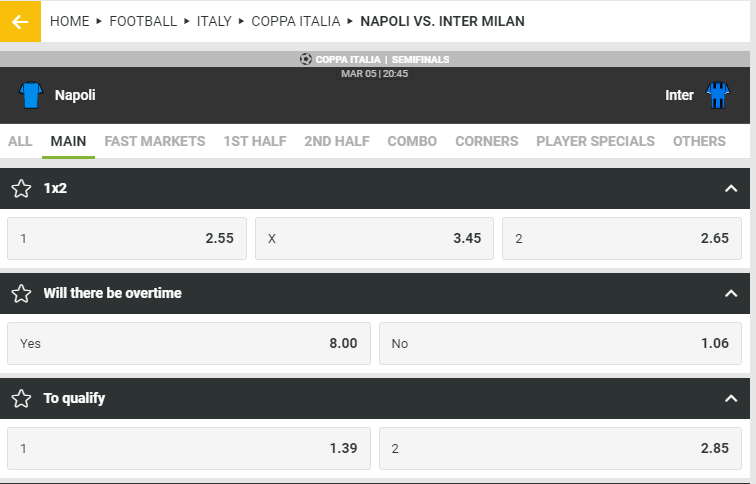 CLICK HERE TO SEE ALL THE DETAILS…
Antonio Conte's Inter, stopped for two weeks in the league (due to the Coronavirus alert) and returning from the victorious game in the Europa League against Ludogorets, will try to recover the disadvantage of a goal and will try to find a fundamental qualification for the club ambitions and projects.
Who will take home this 2019/20 edition of the Italian Cup?
Bet on your favorite teams and live your passion for great football that matters!
Register now and discover the many surprises and bonuses reserved for you!