Rabona: official entry into the Indian market with bonuses and exclusive products for all new users
Rabona, the iGaming product created by Soft2bet, presented its new version oriented to the Indian market.
Starting today, a big news awaits all betting and casino fans living in India.
Soft2Bet, recognized worldwide manufacturer of iGaming platforms, has made official to The Betting Coach, the launch of its new version of the Rabona website, configured for the Indian territory.
From now on, it will be possible to play in comfort on the innovative and fun products that Rabona is able to offer, pouring and withdrawing in comfort in Indian Rupee.
Recall that the brand has already been online for several months in various European countries and in a short time it has conquered an increasing number of players thanks to its easy-to-use structure and attractive graphics.
A success made possible by the large number of welcome and cumulative bonuses, always present on the web site for all categories of games.
Find out more! CLICK HERE
ABOUT RABONA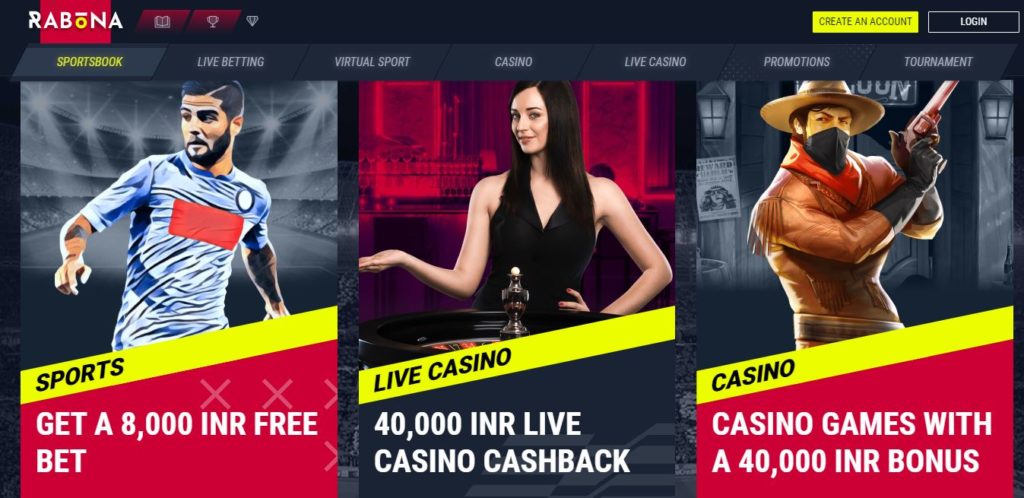 . The most interesting and fastest bets are on Rabona!
Quick bets on the highest market shares! Here's what the fantastic sports betting section on Rabona is. The odds in pre-game or live mode are available for a really wide mobile offer with the most famous national and international sporting events. Football, tennis, basketball and much more.
Also you can bet on esports, the competitive video games, real novelty of the moment!
. Rabona casino'- a casino you can count on!
Scroll through the wide selection of slots directly from your mobile phone or PC, in comfort and tranquility!
A unique and unrepeatable casino experience, complemented by a wide selection of casino games and table games! Blackjack, Roulette and Baccarat to fully experience the excitement of the casino.
Exceptional entertainment offered by Soft2bet in collaboration with the best suppliers in the sector.
. Try the new Simulated Reality games … the most sought-after virtual games on the market!
The new virtual games are available on Rabona, to take the gaming experience to the next level.
Easy to understand and with impeccable graphics they will never cease to amaze their fans.
. Other details
Exclusive and timely customer support. Customer support is extensive in its variety of contact forms.
On the same page there is also the FAQ section, which offers an impressive list of all the questions and all the difficulties that may arise in navigating the site. Rabona and its Web pages are an example of extreme functionality and clarity. The very modern graphics make navigation pleasant. The games have free explanations and trial simulations, available with a simple click on the dedicated icons. Everything quickly and effectively.