Bundesliga: World football starts from Germany after Covid19
A big news scheduled this weekend awaits football fans around the world: the Bundesliga is back!
It seems strange to say, but after all these months of total stop of the sport, it really seems utopian to be able to sit comfortably in an armchair and enjoy a football match on TV.
It seems an eternity since we bet and made cheer for our champions in the field; adrenaline and many emotions that will finally become part of our daily lives starting tomorrow, Saturday 16 May 2020.
A date destined to enter the annals of football by law, a historical date, a symbol of rebirth and resistance of the world population to a pandemic that has brought so much pain and death among all of us.
A new step in sports and football in particular, a new great opportunity to cheer, team up and unite virtually under the colors of our favorite teams.
Bundesliga: how are things going?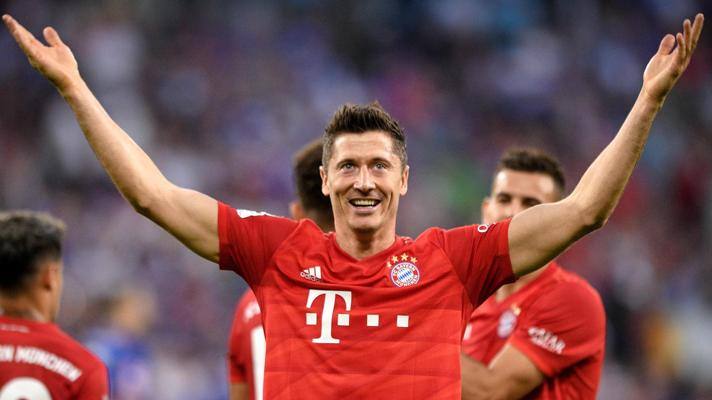 All chasing Bayern Munich, leaders with 55 points with only four points ahead of Borussia Dortmund.
The Bundesliga is the first of the major European football leagues to restart on the weekend after the stop caused by the Coronavirus emergency.
After several postponements, the official confirmation came in recent days directly from the German Chancellor Angela Merkel who after careful evaluations and assisted by the various teams and evaluation commissions, has decreed the long-awaited go-ahead.
The eyes of the fans will therefore be focused on Germany, also because the tournament with 9 rounds to be played is still very open: behind the Bavarian club, with 55 points in the lead, there are in fact Borussia Dortmund second at 51, then Leipzig (50 ) and Borussia Mönchengladbach (49).
HERE ARE THE APPOINTMENTS OF SATURDAY – MAY 15, 2020

HERE ARE THE APPOINTMENTS ON SUNDAY – MAY 16, 2020

HERE IS THE MATCH OF MONDAY – MAY 17, 2020