Online Casino Regulations in Chile: is it legal to gamble online?
Chile has some of the best land-based gambling regulations in the world, but what about their online gambling regulations? You can find out more right here.
Chile can be proud of the fact that they have some of the best brick and mortar casino regulations in the world.
Since the gambling industry was legalized in 2005, there has been a huge surge of brick and mortar casinos within Chile. Below we are going to look at these regulations as well as those that apply for online casinos.
Casino Act 2005
The 2005 Casino Act was created for brick and mortar casinos and allowed Chile to construct 23 casinos if they met all of the demands that are present in the act.
What are some of the demands that you will find in the act? Well, one of them is that there can only be three casinos in a certain area. Another demand from the act is that each casino must have legal authorization from the Chilean government, and all operations have to match those that the act describes. This act highlights all features and operational sections of casinos, including the capital in hand before starting, the amount of shareholders, and so on.
One of the best things about the 2005 Casino Act was the development of the Superintendencia de Casinos de Juego (SCJ), which is a regulatory body that oversees, regulates, and licenses the Chilean gambling industry.
Chile got it spot on by allowing one organization to run the whole operation. In the year 2008, Polla Chilena and Loteria de Concepcion became the first companies to develop interactive gambling sites. In fact, these companies can be seen as the pioneers of great gambling services and products in Chile.
Since 2008, the SCJ has partnered with other major organizations such as Gtech and https://www.apostarenlinea.cl/ to make sure that Chileans are able to access quality and fair gaming. However, all the legislations are limited to brick and mortar casino products and the gambling industry is a big source of revenue for the country.
Covid-19 Strikes
However, due to the pandemic, Chile experienced a lot of lost revenue as brick and mortar casinos had to close their doors to the public for months. They have since reopened, but they can only open for a set number of hours a day and they have to spend a lot of money ensuring that the casinos are fully sanitized to curb the spread of Covid.
As a result of the struggles that land-based casinos have been having, many casino proprietors are trying to get the Chilean government to make the online gambling industry legal.
Many of these proprietors highlight factors that are costing them a lot of money such as the need to constantly sanitize the casino, the fact that the high unemployment levels that mean that fewer clients are visiting, and a decrease in sporting activities meaning fewer gamblers placing bets. Many see online gambling as the perfect way to survive the dying land-based casino scene in Chile.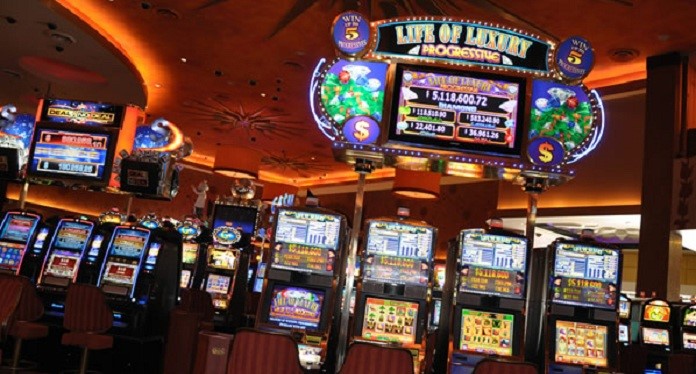 Chileans Can Already Gamble Online
Even though online casinos are illegal in Chile, offshore gambling is not illegal for offshore companies. The people of Chile can make use of betting sites from abroad and will not be prosecuted. Even though this is the case, the SCJ declare that it would be very hard to legalise online casinos since they are a new concept within Chile.
The SCJ's regulator states that they would need to fully understand how the platforms work to serve the government, players, and the companies offering the services.
The SCJ stress that it is important to take the necessary precautions to protect youngsters from the negative effect of online gambling as well as to be 100% sure that online betting sites are not being used a way to launder money or commit acts of terrors.
They would also have to deliberate on the tax rates that companies would be charged – if taxes are too high then they run the risk of losing online gambling platforms.
Politicians welcome legal online betting to Chile as it will give them more taxes than their brick and mortar counterparts can. However, if onshore and offshore gambling are to be allowed the politicians have to create a working framework which will incorporate both and does not rely on one more than the other.
The regulations for online gambling in Chile are still a long way away as lawmakers are still debating the proposals that were put forward in 2012 and 2013. We really hope that new proposals will get a lot more attention once the pandemic is over and that sporting events will be added to these new regulations, whatever they might be. As of this moment in time though, online casinos are illegal in Chile, but you can play at those offshore ones without having to worry about legal issues.
Before we go, we would like to remind you that it is always important for you to gamble responsibly, whether you are playing at a brick and mortar casino or an online casino. You need to set yourself a budget whenever you play and stick to it so that you do not spend more money than you can really afford to lose.