Risk Free Betting Guide – Using Risk Free Bets to Increase Your Bankroll
There are several types of promotion offered by online sportsbooks, one of which is the risk free betting bonus.
This is often confused with free bets, but they are not the same. On this page you can find out more about risk free bets and how you can use them to your advantage.
What is a Risk Free Bet?
You will typically be offered a risk free bet as part of the welcome package when signing up at an online sportsbook or as a promotional offer to members. You must check the sportsbook of your choice for the terms and conditions because they could each be a little different but, in most cases, a risk free bet will work in the same way. When placing a risk free bet, if your bet is successful, the sportsbook will pay out the winnings to you as normal. There is nothing extra, you will receive what you would have received for a standard winning bet. The risk free bet comes into play more if the wager you make using the offer loses. In this case, you would receive back the money you used to place the bet.
Things to Be Aware of When Using a Risk Free Bet
There are a couple of things you must be aware of when using a risk free bet promotion. As highlighted above, always read the terms and conditions at the sportsbook so you know exactly what to expect as the offers may not all be the same. There are usually wagering requirements in place when claiming a risk free bet and you must meet the requirements for the promotion to be activated. If your bet loses when using a risk free bet promotion, you will not receive back the money you used to place the original bet. A risk free bet promotion does not work in that way, you are not getting a refund for the losing wager. Instead, you will receive a free bet up to the value of the original bet you placed. If your original wager was for a considerable sum of money, you may receive smaller free bets, meaning the total sum of the free bet will be spread across multiple bets. There may also be a time limit for cashing in your free bets so do not sit on them for long as they could be removed from your account.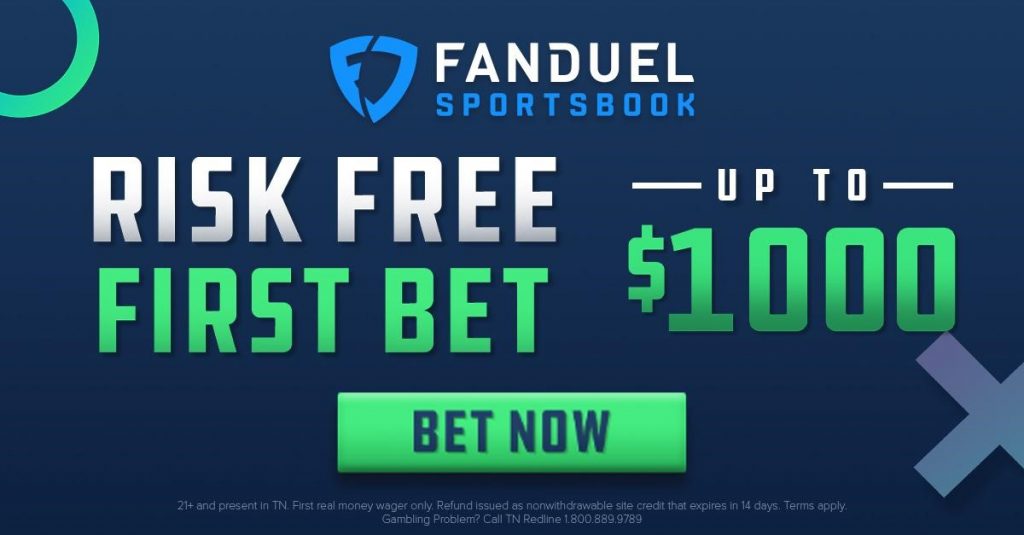 Increasing Your Bank Roll with a Risk Free Bet
If the sportsbook is offering a risk free bet offer of $1,000, to get the most for your money, you should try and use the full amount when placing your first bet. If you win the bet, you will be delighted with the winnings you will receive but if the bet loses, you will receive the full amount back as free bets. Some online sportsbooks will even offer two risk free bets up to $1,000 each, like those found on Mobile US Betting. If you bet only $500 as the risk free bet, your winnings will be lower than if you used the full amount. Whatever happens, you do not have to worry about your first deposit going to waste when using a risk free bet promotion. If the bet loses, you do not receive the funds, but you can use the free bets of the same amount to bet again, doubling your chances of landing a winning wager.
So, you can double your initial bankroll by using a risk free bet promotion. If your bet is unsuccessful, you can go again without having to deposit any funds. Many people like to use risk free bets to try an online sportsbook. Joining a making a deposit means you can try all the features of the sportsbook knowing you have more than one chance to make a successful wager.