DS Virtual Gaming: games also available in Italy
DS Virtual Gaming obtains the ADM certification to be able to present its innovative products to the Italian regulated gambling market.
DS Virtual Gaming, a leading service provider in the field of virtual sports betting and online games has obtained its certification from the Italian Gambling Authority ADM– (Agenzia delle Dogane e dei Monopoli) and can thus start its land-based operations in the territory of Italy, as of May 2021.
The certification of the online services will follow soon.
RACINGDOGS and RACINGDOGS+, the most successful games of the company are now available in Italy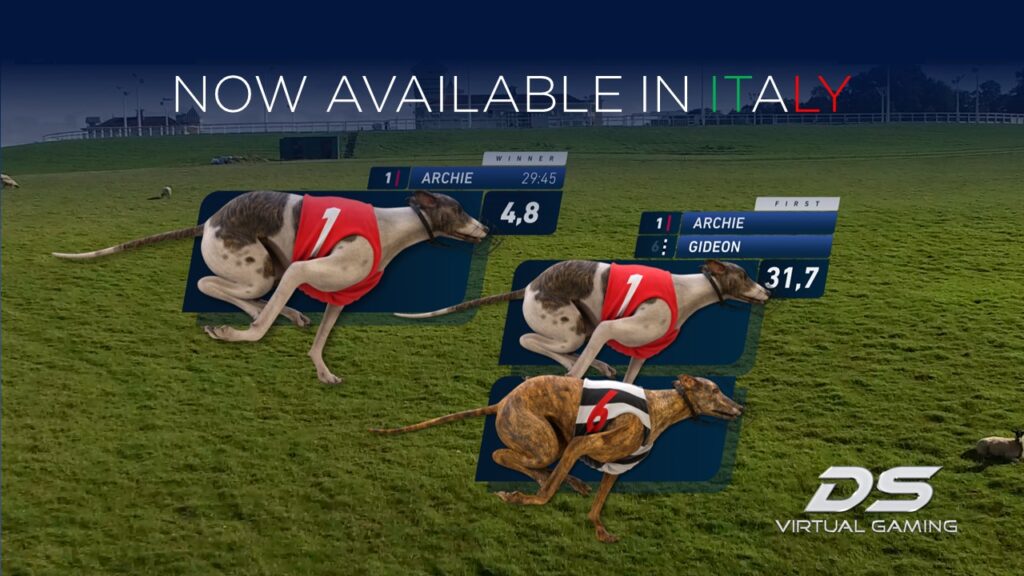 Customers can bet on dog races with six and eight starters. Then, the outcome is randomly taken from a cache of over 5,000 HD videos from a prestigious British racecourse in a luscious natural surrounding, to warrant the thrills and anticipation of real-life races.
For more information, visit the following pages:
Official website: https://www.virtualgaming.com/
Streaming Link: https://stream.virtualgaming.com/
LinkedIn: https://www.linkedin.com/company/dsvirtualgaming/
Facebook: https://www.facebook.com/DS-Virtual-Gaming-104848587864034