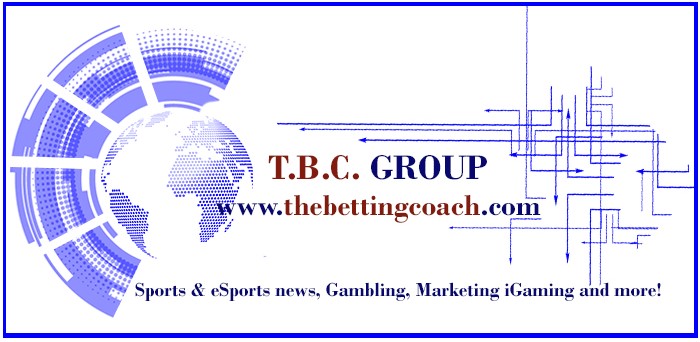 The Betting Coach is an international company – founded in 2015 – specializes in providing innovative and effective business solutions for the sports, eSport and Gaming sectors.
TBC Group was born and developed with the mission of creating important SEO & News campaigns for all its partners, to promote their online authority and the marketing of their products and services.
With its historical and strategic headquarters in Italy, the group has a vast network of representative offices and branches in 7 states.
Through a combination of organic growth and mergers and acquisitions, The Betting Coach has rapidly evolved over the past few years to become one of the largest b2b news and social marketing networks in the world.
Today, the Group is the main point of reference for the business of 48 companies, about 350 delegates and over 400,000 geo-located users mainly in the areas of Europe and the United States, focused on the business of betting, casinos, cryptocurrencies, trading and other interesting solutions.
Its proprietary websites also offer a comprehensive portfolio of established brands and media partners that, in collaboration, enable it to reach and serve a vast network of users and territories.
The Betting Coach promotional initiatives are able to transform opportunities into possibilities!
Its young and dynamic team has been a protagonist of the global gaming scenario for years and uses its skills to create networking opportunities for all connected partners.
Experience and ideas are based on the constant innovation that the group manages to implement in all its work!
This helps The Betting Coach deliver successful solutions, through the combination of academic knowledge, technology and practical experience.
Our Websites:
Every day we take care of:
. NEWS AND UPDATES FROM THE GAMBLING SECTOR …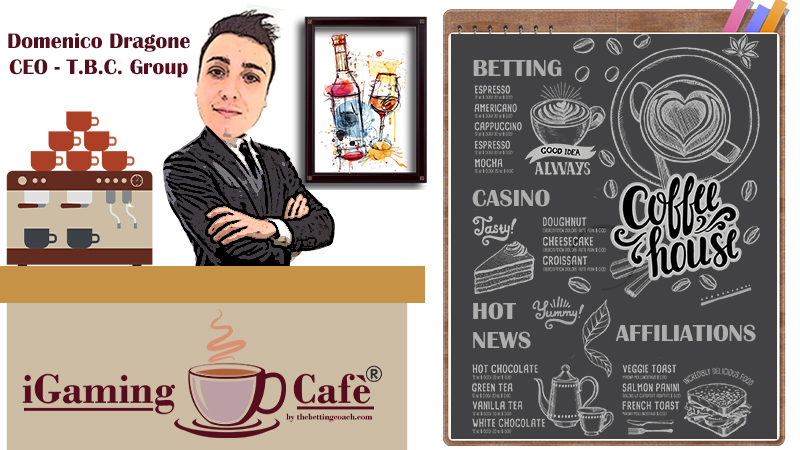 … leaders in B2B information for the world gambling sector! We have betting experts, casinos, payment systems, management systems and much more in our group. We work with the most important sector companies and promote their activities through our information channels.
RELATED WORKS
DRAFTING AND SHARING OF PRESS RELEASES;
IGAMING PRODUCTS DESCRIPTION;
CREATION OF VIDEO TUTORIALS;
INTERVIEWS
---
. SPORTS NEWS …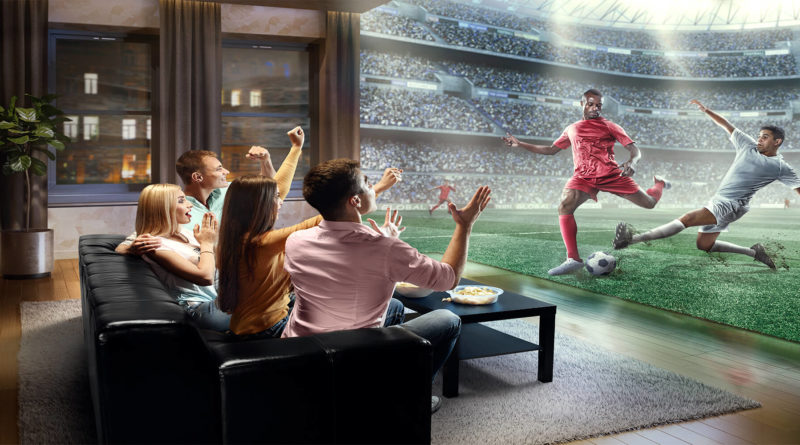 … football, tennis, basketball, NBA, boxing, cricket, F1, and much more, written by our group of 15 international Freelancers or provided by partner blogs in agreement with us. We take care of writing news on the main international football leagues, with the promotion of betting ideas and ticket simulations for our players. We deal with gambling affiliations for some bookmakers.
RELATED WORKS:
BET AND CASINO AFFILIATIONS;
IGAMING WELCOME BONUS DESCRIPTION;
BET COMPARISON;
CREATION AND MANAGEMENT OF CORPORATE SPORTS BLOGS FOR PROVIDERS.
---
. ESPORTS NEWS …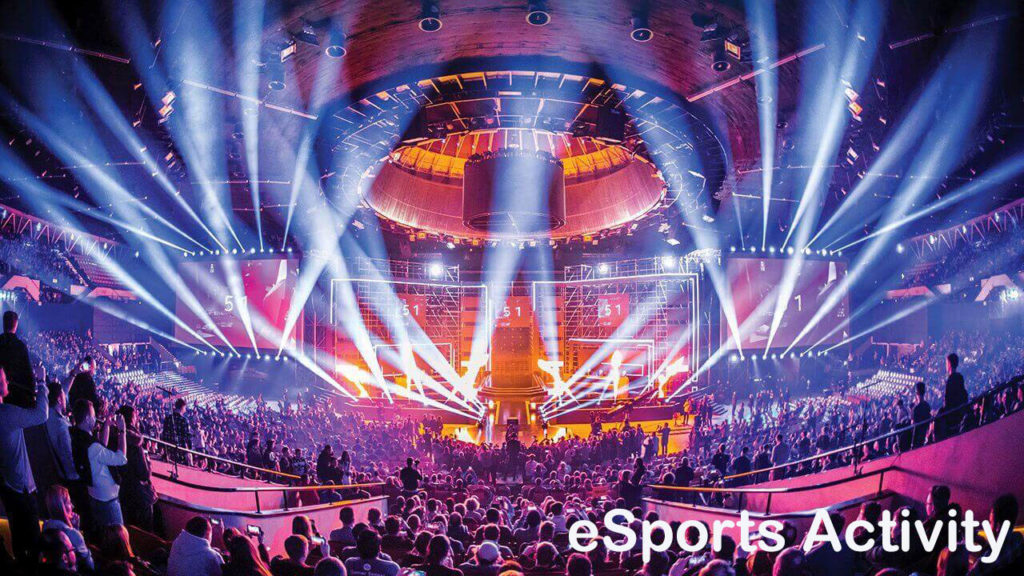 … we produce and transmit live press releases from national and international events dedicated to the world of video games. We write informative articles and news with the website: eSports Activity (www.esportsactivity.com) owned by The Betting Coach.
RELATED WORKS:
SPONSORED BLOG POST;
BOOKMAKER – ESPORT PROMOTION;
PROMOTIONAL BANNERS.
---
. SOCIAL NETWORK…

… we promote our jobs and business partners, through all our social platforms (LINKEDIN in particular ) and our video and streaming channels (YOUTUBE). We offer social marketing for gaming companies with the management of sponsored social campaigns.
---
. NEWSLETTER…
… service reserved for members! Through this free service, we inform users of all the latest updates and news on our site. We conduct surveys, share videos and photos and organize prize competitions to interact directly with each individual member.
RELATED WORKS:
---
. EVENTS THE BETTING COACH…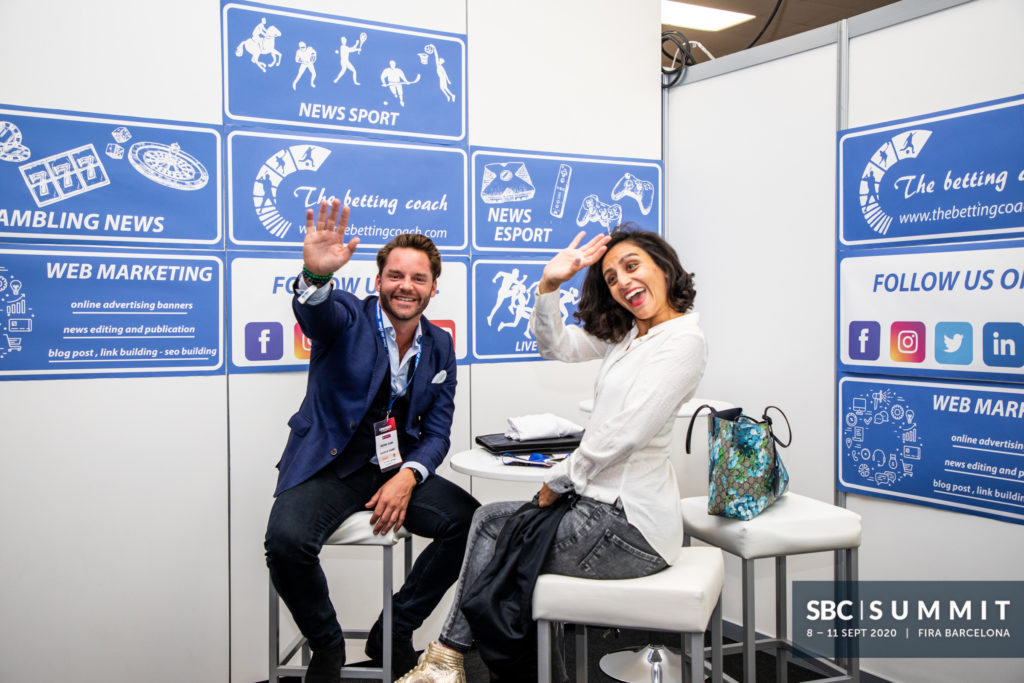 … The Betting Coach offers coverage of many industry events around the world, we are media partners of the most recognized event organizers in the world such as SBC – CLARION EVENTS – PLATFORM INFINITY – EVENTUS INTERNATIONAL – SIGMA – EUROPEAN GAMING – BEACON EVENTS – WORLD EX – SMILE EXPO and many others. Click here for our events calendar!
RELATED WORKS:
PHOTOGRAPHIC COLUMNS FOR EXHIBITION STANDS;
VIDEO INTERVIEWS;
STAND SUPPORT.
---
We take care of the startups for the betting providers and we promote the brands on the territory based on the partnerships agreed.
We take care of creating new corporate blogs and offer support in daily management, advertising banners and sponsored news.
Our events, a destination for enthusiasts and the curious, represent a functional marketing form capable of reaching many customers throughout the territory.
---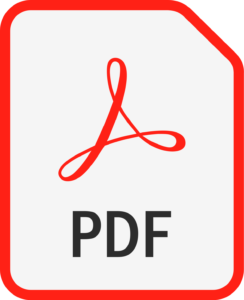 We offer very attractive and competitive business service packages, which include:
ONLINE ADVERTISING BANNERS
CASINO BETTING AND AFFILIATIONS
BLOG POSTS, SEO BUILDING, LINK BUILDING
CREATION AND MANAGEMENT OF COMPANY BLOGS, MAILING LIST, AND SOCIAL GROUPS
ONLINE AND LAND-BASED STRATEGIC MARKETING
SOCIAL MARKETING
SPECIALIZED CONSULTANCY FOR IGAMING PRODUCTS
Contact us for a free quote! Write to admin@thebettingcoach.com
Or fill out the online request form HERE, and we will get in touch with you as soon as possible!