How Popular is eSports Compared to Other Sports?
With the sudden rise of eSports in the mainstream world and its rapid growth, business analysts and media members quickly compare the eSports and traditional sports industry.
The players playing the games and the audience watching the game understand that eSports is progressing and evolving wi every passing day. The market is becoming more prominent, and investment is undoubtedly pouring in. Some of the most highly sought tournaments could have prize pools that could have more than a million dollars.
What's more, players make a living out of competing against their opponents.
The Similarities and Differences Between eSports and Other Traditional Sports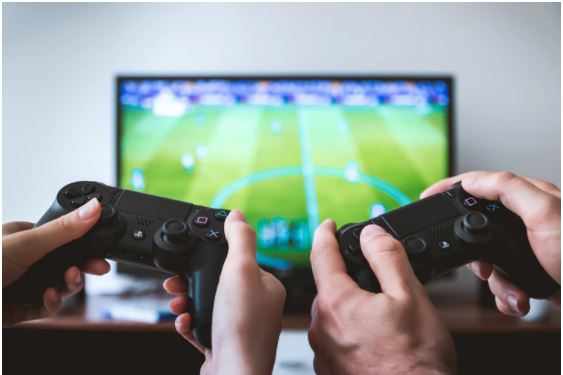 There's more to comparing eSports and traditional sports than simply pointing out that one set of players sits and clicks buttons while the other runs laps, squats and drinks protein shakes.
Attendance
Along with the highest attendance is the American football game in 2009 at Soldier Field in Chicago. The stadium at that time had a capacity for 61,000 audience members, but the attendance was about double that number at 120,000.
Compared to the 104,000 on-site esports audience at IEM Katowice esports competitions, you must see the type of exhilarating part being blazed by record-breaking esports events. You see, the eSports mainstream industry—including games like StarCraft, Counterstrike, Smite, Dota 2, and League of Legends, among others—continues to grow at a tremendous rate in profit and popularity with every passing year, not to mention it's gaining massive worldwide appeal.
Revenue
Did you know that the highest-paid physical athlete in the world today are NBA professional players? The best basketball players earn a considerable amount of money from their different sponsorships and endorsements, more so than any other sport.
For the fifth straight season, Golden State Warriors guard Stephen Curry is at the top of the highest-paid players with a 2021 to 2022 salary of $45.7 million.
Let's compare that salary to the highest eSports player, Johan "N0tail" Sundstein, who received $6.9 million for playing Dota 2 in 2019.
Even though the $45.7 million an NBA player makes is seven times higher and more than the $6.9 million esports revenue received by "N0tail" for playing Dota 2, that number stays impressive when considering the amount of time eSports has been around.
Unlike traditional sports such as basketball, the eSports scene is only in its infancy, having only gained momentum and began to shin in the middle of the 2000s and onward.
Sponsors
It hardly matters what eSports game you might support, but one that can't be denied is that eSports tournaments have a substantial prize pool. For instance, Dota 2 could even surpass $7 million, which is an instance.
What's more exciting is that every tournament does not necessarily have a giant sponsor. If that would've been the case, then the prize pool could have been even higher and greater. Thus, a lot has changed in the most recent time.
If this trend continues, it is only a matter of time before eSports become more popular and highly sought than football.
Dota 2 overtook major esports leagues like Diamond League, the Tour de France, and the NBA Finals. Both the Champions League Football and Formula One are substantially higher when it comes to prize money.
Nonetheless, those are awarded for an entire season where Dota 2 is just an event over six days. Try to compare it to a single-day or a weekly event. You see, Dota 2 has one of the highest prize pools in sports history, thrashing the most viewed sporting event: the Super Bowl.
Viewership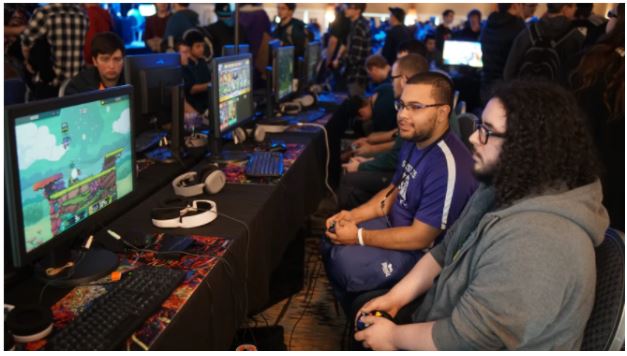 eSports events are aired and broadcasted online, on an international level. Often, the sports viewership amount is compellingly huge. It was estimated that the total number of esports viewers this year would increase to 557 million, where 250 million are considered eSports bans.
Sports viewership is growing as time goes and from 2021 and onwards, the eSports global audience is anticipated to outshine the National Football League, making it a marketing goldmine.
Most of the major eSports events are aired through Twitch. Professional gamers or franchises in this platform can begin their channel and produce esports viewers. Twitch has well 140 million unique viewers every month, making it the biggest live stream platform globally.
Furthermore, esports betting becomes apparent on traditional media channels. France and the Netherlands designed an eSports football division, where traditional football clubs certify professional gamers to play for their virtual games. Such matches are aired through standard media channels.
Gamer's Training versus Athlete's Training
The best part about this esports vs sports comparison is that even though the regimens differ in content, they don't vary much in intensity, and both are competitive gaming.
A real athlete and eSports gamer should demonstrate the same commitment, dedication, and hard work as a professional athlete training for the Olympics, Superbowl, or FIFA.
Indeed, a traditional sports athlete and traditional sports teams get up and squats, sweats, runs laps while an eSports gamer sits in a chair and clicks the controller, keyboard, or mouse. An eSports gamer tends to reach for the takeout menu rather than opting for a healthy breakfast of broccoli and eggs. The esports vs sports differences are indisputable.
But there are similarities too. Every athlete and gamer should spend hours in their practice, whatever the competition. The only way to achieve success and victory is to practice more.
Final Thoughts
To sum up, the increasing acceptance of the esports phenomenon in the sports world will likely result in eSports being legally accepted as a sport. We notice a trend where eSports is thought of more and more as a traditional sport, where online gamers are being considered athletes in society today.
Like traditional sports leagues, eSports teams have esports fans, contracts, coaches, analysts, fans, merchandise, and sponsors. There's no doubt that eSports will slowly outgrow traditional sports. The audience is growing continuously and will soon outshine the most extensive traditional sporting events.
The esports industry is competing with traditional sports when it comes to prizing money, which makes it appealing for both potential spectators and future gamers. Nonetheless, about sponsorship revenues, eSports is still far behind rather shocking sports, especially when you look at the esports audience potential.
Therefore, there's still more room for brands and investors to jump on the train and engage in this potentially large market.