Gambling Australia: which are the best Online Slots Providers?
Australia, more than any other country in the world, gathers a large number of gamblers and consequently, there are many games authorized by law and available for all users of age residing in the area.
In particular, the numbers relating to the online collection of slots are truly impressive and for this reason, the best slot providers in the world operate in the country!
In this guide, we will try to analyze the Australian gambling market and we will try to identify with you, which are the best game providers available for the citizens of that area of the world.
Here are all the details …
Australia: "mind-boggling" numbers that make this territory one of the most important and sought-after markets for the global gambling industry!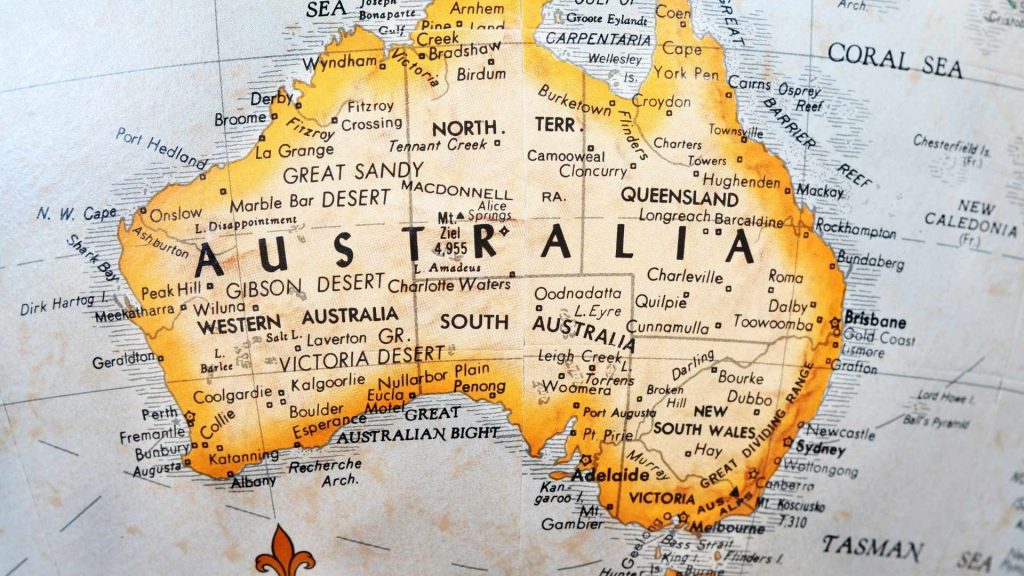 According to some interesting studies and surveys conducted on the Australian territory by several established statistical institutes, it emerged that about 80% of the adult population resident in Australia practice both sports betting and wagering on slots.
This takes place both online through gaming websites and land-based, within specific gambling locations and with regular licenses.
The numbers speak for themselves and show that Australia is at the top of a special global ranking dedicated to gambling and its collection volumes.
Continuing this curious statistical analysis, it also emerged that about 4% of the same adult population practices gambling every day.
Important data that are not only of interest to companies that offer games! In particular, among the first actors interested in managing this market in the best possible way, we find the national governments that immediately understood the overall value of the phenomenon, implementing an important and structured regulatory framework that allows safeguarding both the supply and the demand for games on the whole territory.
---
The gambling market in Australia between history and territorial division!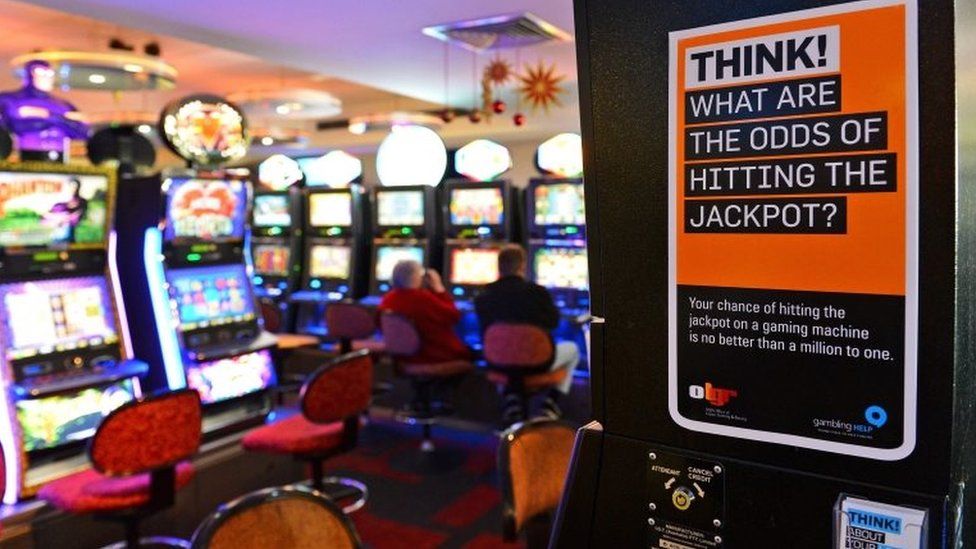 Australia boasts an ancient and consolidated history of gambling, as demonstrated by both the statistics and the ancient testimonies that have roots in districts and historical gambling areas in the area. In particular, we remember:
New South Wales
New South Wales has a great tradition of gambling. Suffice it to say that the first official horse race in Australia took place in Hyde Park in Sydney in 1810. Also in New South Wales, the first official lottery linked to the Sydney Cup was born.
Finally, the first legal poker machines called "pokies" were installed and operated on this territory. In 1956 there were over 95,800 devices installed in the area.
Fairfield
Fairfield currently has the national record for the collection of poker machines. Estimates speak of over $ 298 million in club revenue and $ 93 million in pubs. An interesting data that far exceeds that of Sidney and the other Australian territories.
Hunter Valley
The gambling market in this region exceeds $ 4.5 billion with a steady increase over the years and growth prospects that are not quantifiable but certainly a big increase.
Around $ 8682 per minute is spent in this part of Australia.
---
Not just land-based gambling in Australia. The online has immediately registered crazy numbers!
With the passage of time and the advent of technology, the Australian gaming system has also undergone profound changes, adapting to modern times and immediately gathering huge consensus among players. Online gaming is a real boom across the country!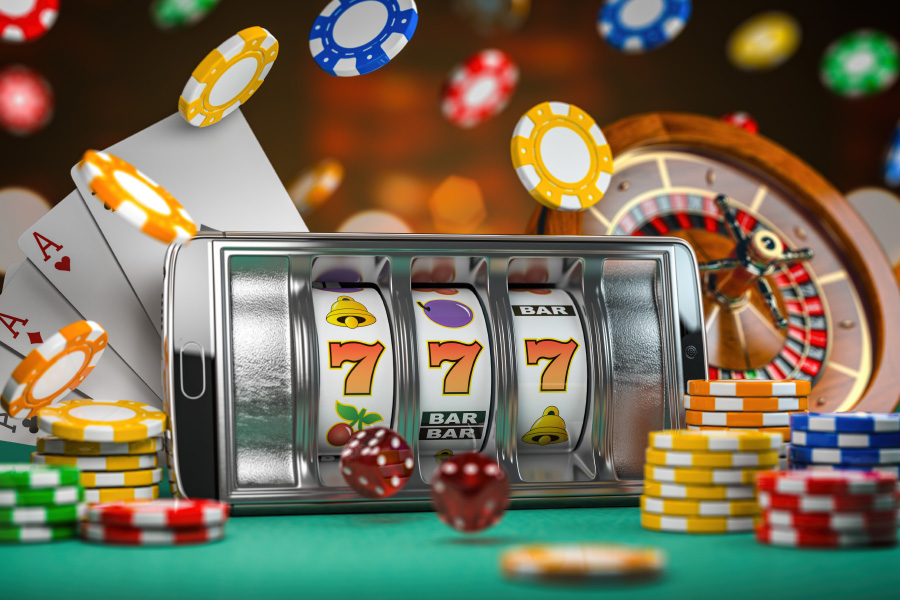 In the beginning, gambling in Australia was only handled by land-based sections similar to mini-casinos that welcomed large numbers of players from all over the territory.
With the advent of technology and online, the gambling market has also evolved, offering players interesting and easy-to-use web solutions that today have literally replaced the classic pokies installed in hotels and gambling halls.
The amount spent on online games by Australians in the first year of legalization reached about $ 800 million in 2010, a figure that has literally quadrupled today.
Access to and use of interactive gambling services is not a criminal offense in Australia and Australian-based companies are permitted to offer their gambling services throughout most of Australia.
Any winnings made by players in Australia are not taxed; this is an important factor that favors the growth of this market.
Why are there no winnings tax?
Gambling in Australia is not considered a profession for the Government which views it primarily as a hobby or recreational activity.
Under this principle, the earnings from gambling activities are not considered as personal income but as a result of good luck. Big Jackpots are also not subject to tax!
This tax exclusion for players, however, falls on the operators who must pay licenses and taxes on gaming income in order to operate.
The taxation of gambling operators in Australia varies from state to state and different gambling services are taxed differently. There are taxes on turnover, player loss, and net profit. Since gambling operators must obtain a license to offer their services, some fees must also be paid at this stage of the development of the gambling business.
In summary, to offer gambling in Australia you need to have a registered office in the area!
Despite the tax system, very famous global providers operate throughout the territory, among the Best Online Slots Providers:
MICROGAMING
Official Website: https://www.microgaming.co.uk
We are talking about a global provider of solutions and games for the gambling industry. The company owns sophisticated and award-winning online gaming software.
Microgaming developed the world's first true online casino software in 1994 and the first mobile casino software in 2004.
Among the most famous and successful games of this "Gambling Colossus" we remember the titles:
9 Masks of Fire, Book of Oz, Immortal Romance ™, and other epic games, not to mention branded blockbusters like Jurassic World ™, Game of Thrones ™, and Lara Croft®. Free online pokies Australia with bonuses and free spins are especially popular among players, they are available on various gadgets and do not require downloads.
This company is very innovative and engaging; each month it presents new games both online and land-based for its customers, partners, and players.
Its progressive jackpot network is the largest in the world, it is the provider over time, and has paid out over € 1.45 billion to date.
Microgaming is one of the founding members of eCOGRA (e-Commerce Online Gaming Regulation and Assurance). This institution sets standards and criteria to ensure fair and responsible gaming.
BETSOFT
Official Website: https://betsoft.com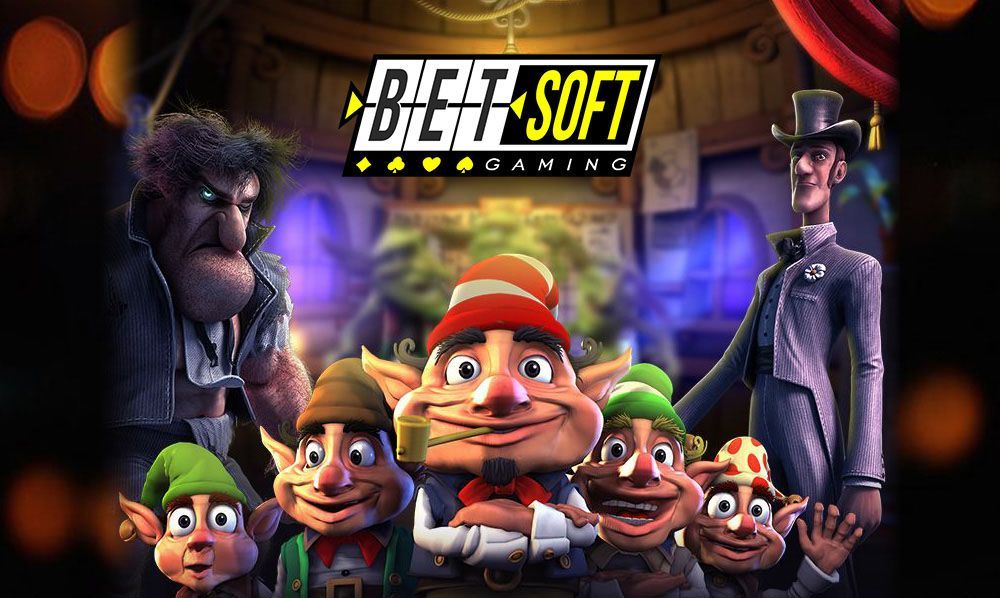 This company has a good reputation on the global market and is one of the world's leading manufacturers of gambling games and services. BetSoft has been around for over ten years and offers great quality games!
Its team is made up of internationally renowned experts who complement the panel of engineers, software developers, game designers, game designers, graphic designers, 3D animators and marketing specialists.
BETSOFT currently operates across a wide variety of territories in both Europe and the Americas and also Australia. This is an undisputed leader on the international scene.
ARISTOCRAT
Official Website: https://www.aristocrat.com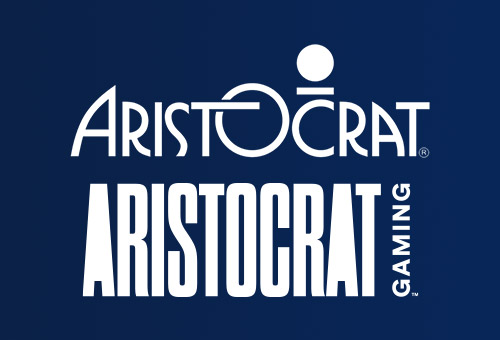 Aristocrat is a world leader dedicated to content creation and gaming technology and a top-tier publisher of free-to-play mobile games.
His games offer unforgettable and highly innovative gaming experiences with performances that surprise players both online and in land-based facilities.
Aristocrat owns a large number of successful titles that have made gambling history in Australia and around the world over time.
KONAMI:
Official Website: https://www.konami.com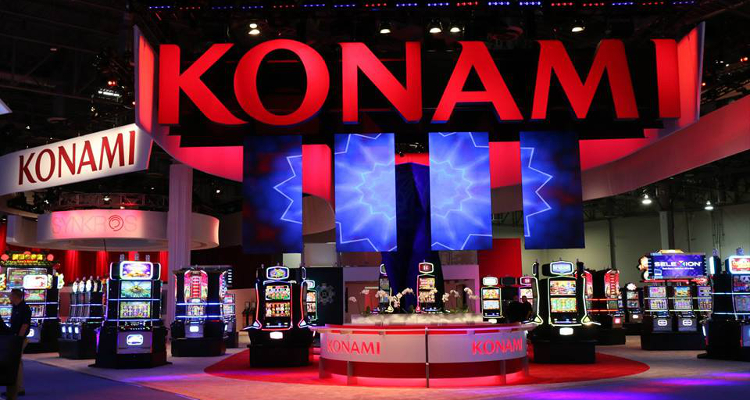 KONAMI's Gaming & System Business division develops, manufactures, distributes and provides gaming machine services and casino management systems for the online and land-based casino market.
KONAMI first entered the gaming market in 1996 and has expanded its gaming and systems business around the world, securing gaming licenses in major markets around the world, including North America and Australia.
The gaming market continues to see growth with global development and the opening of new casino and casino integrated (IR) resort facilities. The industry also strives to expand awareness among a wide range of users through online gaming, multi-station entertainment, and contactless technology.
Konami Gaming continues to respond to these market needs by drawing on a wealth of technological capabilities and knowledge accumulated over years of developing products with excellent entertainment value, with the aim of spreading the pure joy of gaming to customers around the world.
Pragmatic Play
Official Website: https://www.pragmaticplay.com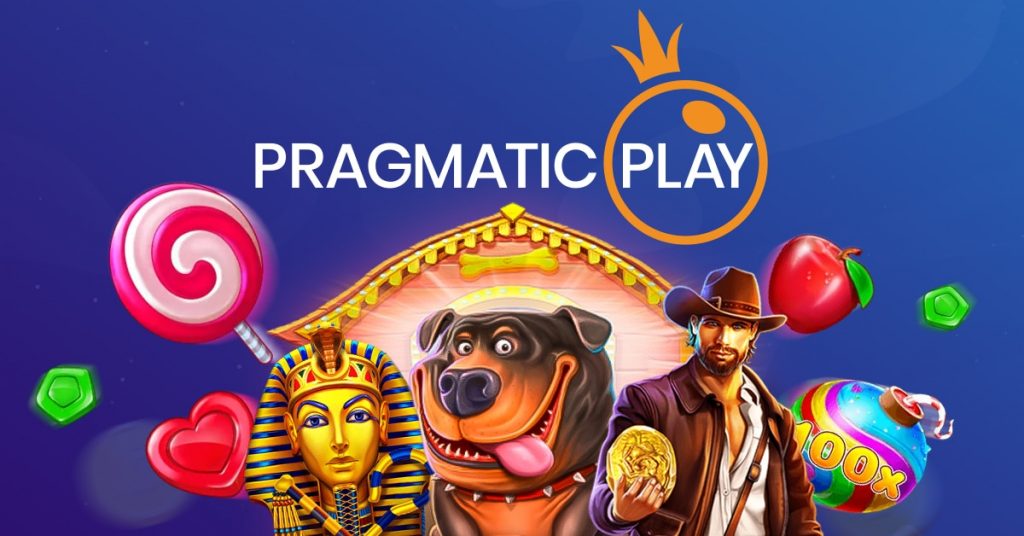 Pragmatic Play is a leading content provider in the iGaming industry, offering an innovative, regulated and mobile-centric multi-product portfolio. The passion for premium entertainment that this company possesses is unrivaled!
Pragmatic Play is a leader in creating super engaging gaming experiences for its customers and players through a range of products including slots, live casinos and bingo. Best casino in Australia is profitable games with bonuses, prizes and themed free slot machines.
NetEnt
Official Website: https://www.netent.com
NetEnt is a leading provider of premium gaming solutions for the world's most successful online casino operators.
The company is among the market pioneers with exciting games based on its cutting-edge platform.
Talented people work at NetEnt, proud to offer flexible solutions for digital casinos.
Yggdrasil
Official Website: https://www.yggdrasilgaming.com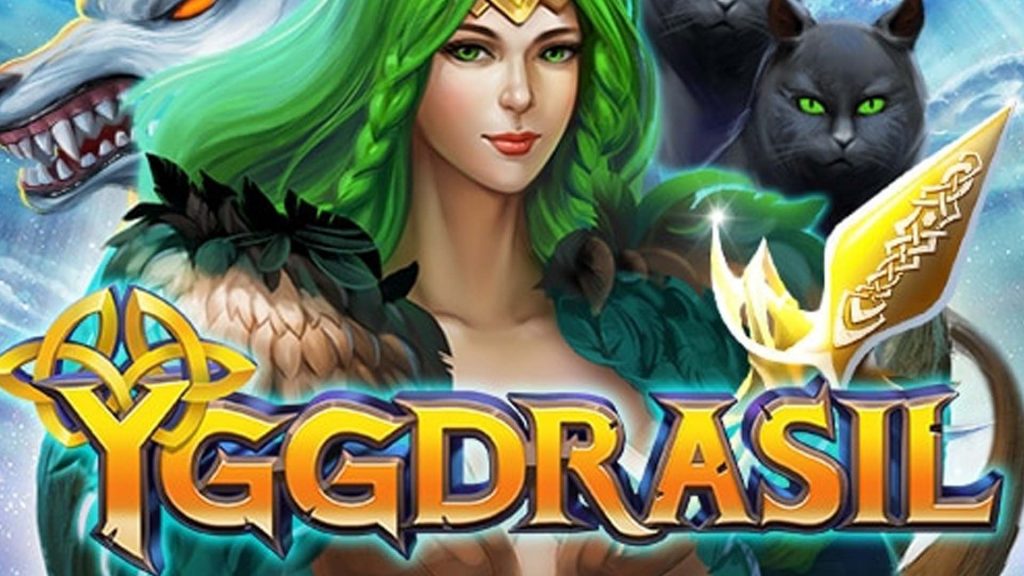 Yggdrasil breathes innovation and pushes the limits! His passion for the game is unlimited.
Their games have innovative mechanics and guarantee fantastic and unprecedented experiences for all types of players.
These are successful products that also entertain millions of users every year in Australia.
Belatra
Official Website: http://belatragames.com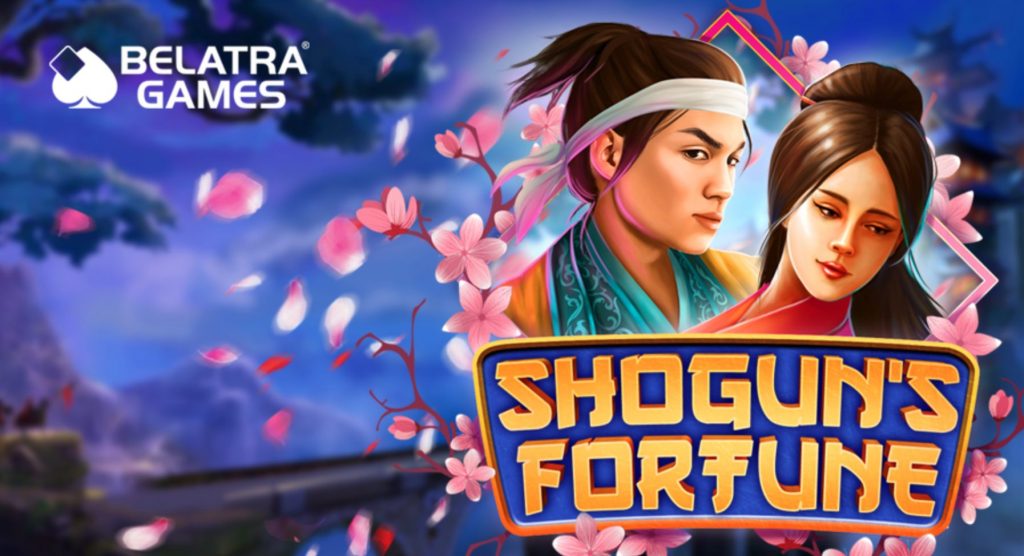 BELATRA Company is a manufacturer of electronic entertainment equipment, operating systems and means to increase the profitability of casinos and arcades.
BELATRA Limited has been manufacturing everything related to playing equipment for over 20 years. The high-tech market is characterized by dynamic development. Progress changes our life every day. This is why this company always tries to be well informed and up to date with the times and new trends.
The company produces equipment based on the components of the most reliable companies in the world, uses advanced and performing technologies.
There are many more out there but these are the best manufacturers based in Australia! These companies are licensed and offer the best online pokies Australia.
Their super reliable and highly performing gaming software! Each gaming product is its own RNG, it is monitored by special gaming labs such as eCOGRA, TST, iTech Labs and others. These control companies exclude the possibility of hacking slot machines online and through continuous tests, confirm the return percentages from the RTP indicated on the provider's website.
---
We now know the main slot providers but which games are most loved by Australians?
On the web, there are a large number of games and solutions to better enjoy the expressions of gambling. Users can choose from classic slots with Egyptian, pirate, fruit, or jewels themes, new 3D games with a unique graphics engine, progressive jackpot video slots, and much more.
Beyond the graphics and themes, what particularly characterizes a casino game is its mechanics and settings. In Australia the most popular slot categories are:
Classic 3 reel slots
We can call them old-fashioned slots but their charm never ceases to involve millions of players all over the world and in particular in Australia.
In the collective imagination and in the history of gambling, they were popular at the beginning of the twentieth century and are the very famous slots with the mechanical arm.
These games are now also online and feature simple mechanics that all users can handle.
In each game, there are only three reels on the screen, with three or four symbols on each. The combinations are collected on 1-5 pay lines and bring great profits, despite the absence of special symbols such as Scatter or Wild. The best classic 3-reel slots are Cash Crazy, Double Diamond, Lucky Reels, Ultra Hot, Triple Dragons… just to name a few!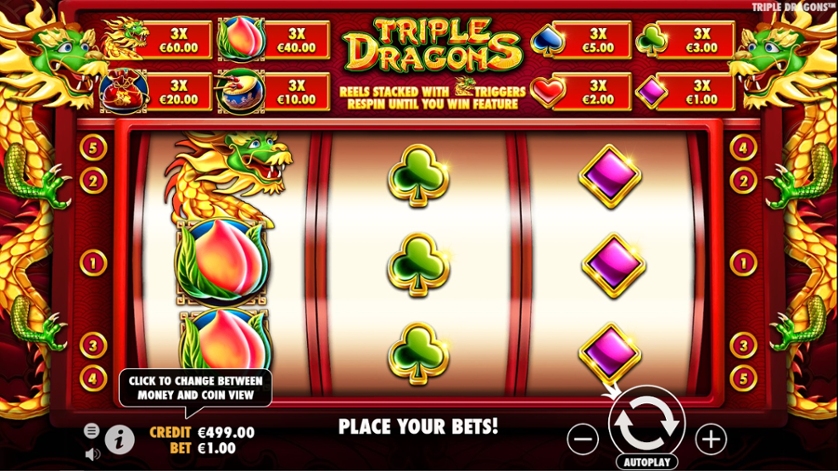 5 reel slots
Today, the majority of Australian gamers choose this type of iGaming product. These types of slots appeared in land-based casinos in 1894 but are now also available in multiple versions online. These titles are based on software that entices players with striking design, compelling storyline, and numerous symbols with unique functions and bonus rounds.
On these slots, we find a lot of pay lines (and perhaps this is what most involves the players). It is possible to combine symbols on 9 – 100,000 lines. Some slot machines allow you to capture chains of images not only from left to right but also from right to left, which increases the odds of winning. During the game stages, there are bonuses that give away free spins and other symbols that multiply the winnings.
The animations and graphic functions of each of these games involve users and make them part of a new adventure bet after bet!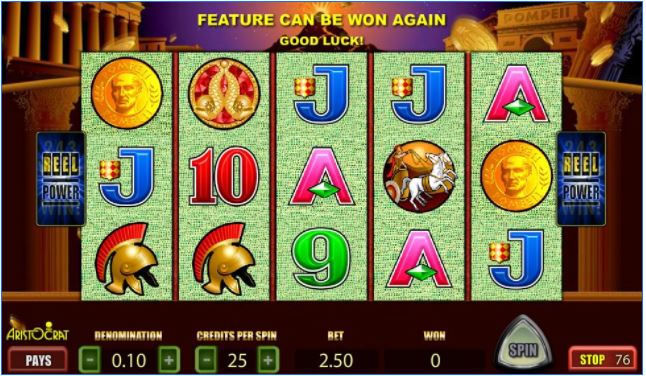 Progressive jackpot slot
Let's talk about slots with a large payout ratio!
During each bet, a progressive counter accumulates credit which is used to grow one or more jackpots. The point is to form a prize pool from each player's money wager. These slots are linked to the same provider system and when a bonus is awarded, it guarantees the lucky winner staggering amounts! The possibility of getting rich with these games involves millions of users and this is the key to the success of this type of product.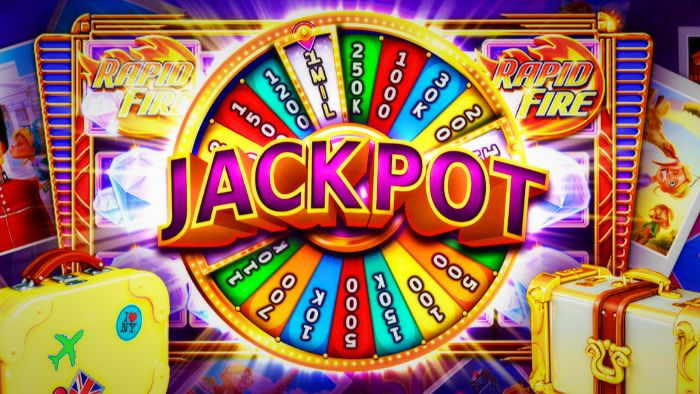 To conclude our analysis, we remind you that gambling is reserved for adults and gambling too much can cause pathological addiction. Always play without exaggerating and consider playing fun and not an opportunity to fix your financial situation.
Thank you for following our advice and for reading our news! See you at the next analysis with gambling in Australia!