SiGMA Europe / Overview: interview with Artur Ashyrov and Dmytro Fedyukov – Parimatch Tech!
SiGMA Europe – scheduled from 14 to 18 November 2022, opens its doors to the top of the global gambling industry and is ready to host companies and delegates who have arrived in the iconic and historic location in Malta.
Our The Betting Coach Group, for the occasion, has decided to create this interesting overview, to meet and interview the absolute protagonists of this unmissable land-based event!
In particular, we reached Artur Ashyrov (CTO) and Dmytro Fedyukov (VP of Data, Deputy CTO, Head of B2B) of Parimatch Tech *.
____________________________________________________
*More info about this interesting company: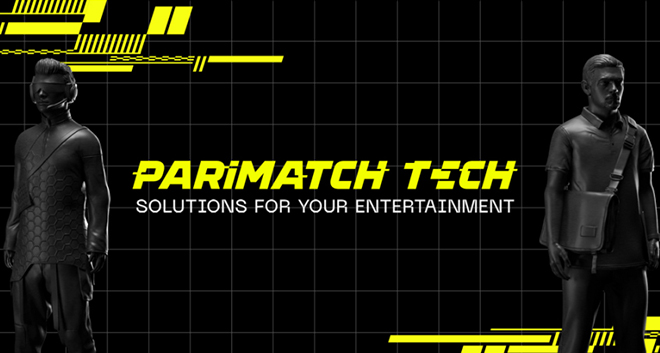 Parimatch Tech is an international product company that develops technology and marketing solutions for the entertainment industry and the Parimatch brand.
With millions of active users, the platform developed by Parimatch Tech is one of the fastest-growing in Eastern Europe. The company's in-house developed technology and marketing solutions are currently used via its partners in Ukraine, Cyprus, the UK, Kazakhstan, Tajikistan, Tanzania, Kenya, Nigeria, and several countries in Europe, Asia, and Oceania. The company has R&D centres in Ukraine and the Czech Republic, and its head office is located in Limassol, Cyprus.
____________________________________________________
Here is our interview: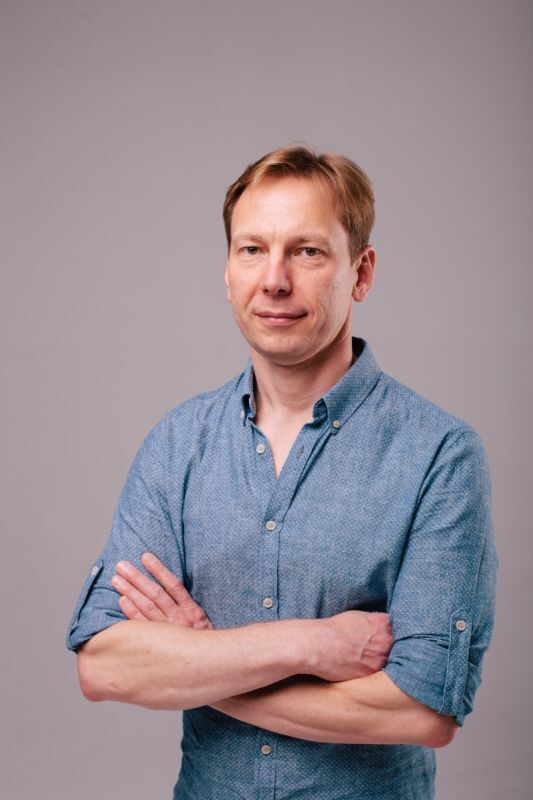 – Hi Dmytro, nice to meet you! How are things going? What do you expect from SiGMA Europe?
I am very excited about the upcoming SiGMA Malta. Major events like this are the blood of the industry, gathering so many experts in one place to exchange learnings and ideas.
– For those who don't know you yet, who are you and what was your path in the gambling market before Parimatch Tech?
My experience prior to Parimatch Tech includes a range of projects—from my own startup to the development of smart cameras for analysing sports events and building the processing of the first digital lottery system in Ukraine. All of them demanded a solid data-driven approach, which really helped to form the core of my current expertise.
– Parimatch Tech, AWS, Cloud and methods and strategies to operate on the market: what are we talking about and what is the innovation implemented by your company?
Efficient cloud solutions are essential for operating in a dynamic digital environment such as the iGaming industry. Thanks to the partnership with AWS, Parimatch Tech uses a hybrid infrastructure approach that enables us to host cloud and data centre infrastructure services and create features like Environment by Click and recommendation engine that increase quality of our product, reduce delivery time and so on.
– You are among the speakers of an interesting in-depth panel here at SiGMA. Could you tell us what will be the themes you will address and what will be the main ideas that you will be able to provide to your listeners?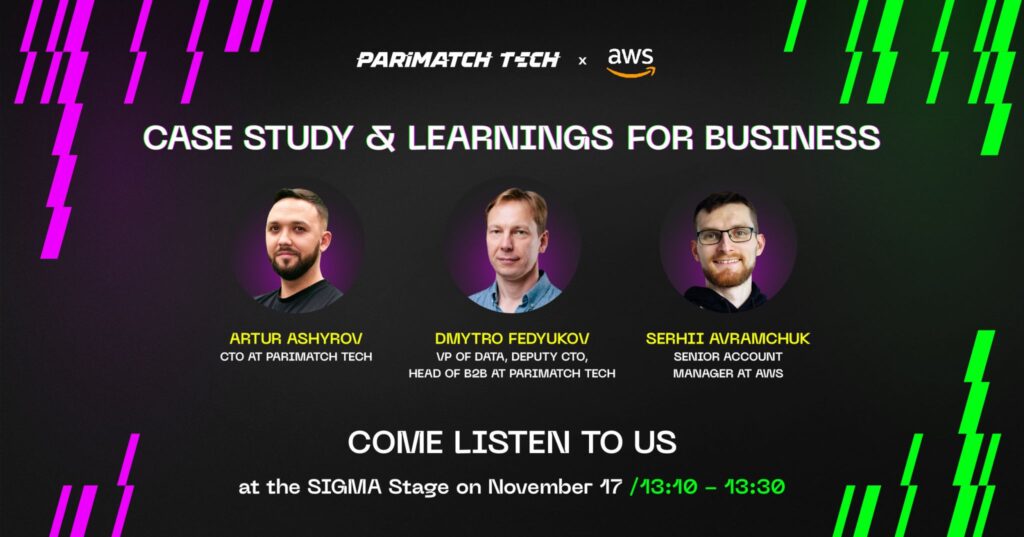 We'll get into details of our cooperation with AWS, the solutions we've implemented, and how they affected the business. For any company working with big data but not using cloud solutions just yet (or not being happy with their current opportunities), our panel would be a mine of useful information on how to boost the business quickly and efficiently.
– Parimatch Tech is not just innovation and international business, the Parimatch Foundation was born from the idea of training, informing and assisting. We are curious to know more details.
Being more on the tech side, I'm not exactly the right person to present Parimatch Foundation, but I'll do my best 🙂 This international charitable foundation is provided by Parimatch Tech to support sustainable long-term initiatives and projects, which is part of the corporate social responsibility strategy of our business. Parimatch Foundation aims to improve the health and well-being of society, primarily focusing on children's equal rights and access to sports. In 2022, a significant share of Parimatch Foundation's activities also targeted people who suffered from the war in Ukraine and Ukrainian medics.
____________________________________________________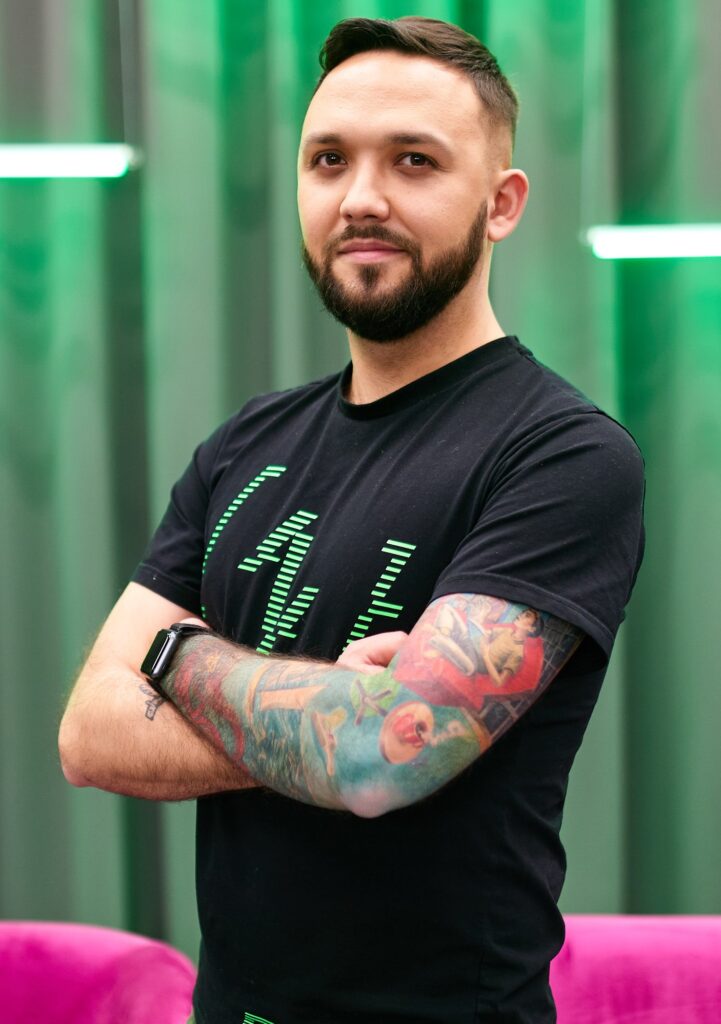 – Hi Artur, thank you for this interview! Why Malta and why SiGMA? What makes this event interesting for companies like Parimatch Tech?
SiGMA gathers hundreds, if not thousands, interesting people from all over the industry every year. For companies it's a perfect opportunity to showcase themselves, promoting their products and finding partners; experts get the chance for networking, learning, and sharing their insights with the industry. As for Malta, it is not only very meaningful place for the iGaming community as oe of the most developed markets but also just a great place to spend several days, combining joy and business.
– Parimatch Tech and the idea of revolutionising the way of doing business and marketing! Can you tell us more about the company you represent?
Behind every betting or gambling company lies a lot of technology that the end users, the players, are not even aware of. They shouldn't be – if it's all done right, the players are enjoying the game. If not, they fill the Internet with complaints and bad reviews, and the company loses clients and money.
Parimatch Tech as a product company is here to ensure the scenario #1, providing our partners, B2C operators, with excellent solutions to deliver great experience to their clients.
– How and when was the Parimatch Tech idea born? What are the strengths and innovations that it currently brings into play?
In 1994, a betting company Parimatch was established in Ukraine. At the beginning, it was an old-school retail business but with time its focus shifted to a fully online entity, and a strong in-house development team formed within it. To better reflect all aspects of business, the company underwent a major restructure, creating two separate entities: a B2C iGaming brand Parimatch and a B2B product company Parimatch Tech.
Our history is what makes us very unique to the B2B iGaming market. We combine technology and deep industry expertise to create amazing solutions for any business needs of our partners: from franchise business and betting/casino platforms to stand-alone components like CRM, recommendation engine, analytics & business, complex anti-fraud systems, MarTech solutions, etc.
– SiGMA Malta as an important showcase for meeting current and future partners! Why choose Parimatch Tech?
We offer not only a wide range of great tech, marketing, and managerial solutions but convenience of dealing with all that through a single window. And we also aim for meaningful long-term cooperations. Our partners can be sure that we are ready to face any challenge and can support them in any circumstances. This year, our expertise, adaptability, and resilience were harshly tested with war in our homeland, Ukraine; yet, we've managed not only to survive but to develop and grow in this crisis. I believe this is a great testament to our abilities as a B2B partner.
– Let's talk about the future… what are the next steps that your company is ready to take or what are the projects you are working on?
At the moment, we are restructuring the business to provide our products for operation in any market, with further tuning to specific regulations. Just recently, thanks to AWS cloud solutions, we've been able to obtain qualified industry certification PCI DSS. It, as well as GLI19 and GLI33 certifications, give us the opportunity to offer our products and services to operators in the fast-expanding markets. Furthermore, GLI assessment hastens Parimatch Techs' local certifications in most jurisdictions worldwide.
It is part of a bigger process – our B2B transformation, which is not over yet. On the contrary, it is now in the most interesting and dynamic phase. I can't go into details just yet, but do stay tuned with Parimatch Tech business updates; there will be some exciting news soon.