SiGMA Europe / Recap: interview with Vadim Potapenko, Head of Sales at TurboGames!
SiGMA Europe (14/18 November 2022), opened its doors to the top echelons of the global gambling industry and hosted corporate and delegates who arrived at the iconic and historic location of Malta.
Our The Betting Coach Group, for the occasion, has decided to create this interesting review with the absolute protagonists of this unmissable land-based event! In particular, we reached out to Vadim Potapenko, Head of Sales at TurboGames*
---
*More about Turbo Games
Turbo Games is a future-oriented provider of new-generation trendy games. Having Turbo instant games in the assortment, every casino and betting platform has an endless flow of excited players who enjoy newly released demanded crash games.
What's more, with the integrated Provably Fair system, everyone can check and verify the game's fairness. This feature attracts even the most conservative audience, as well as young maximalists.
Turbo Games is capturing the hearts of players worldwide, multiplying the revenues of the Partners at the same time.
Check out our Turbo product and give your players a fantastic gaming experience!
Official Website: https://turbogames.io/
---
Here is our interview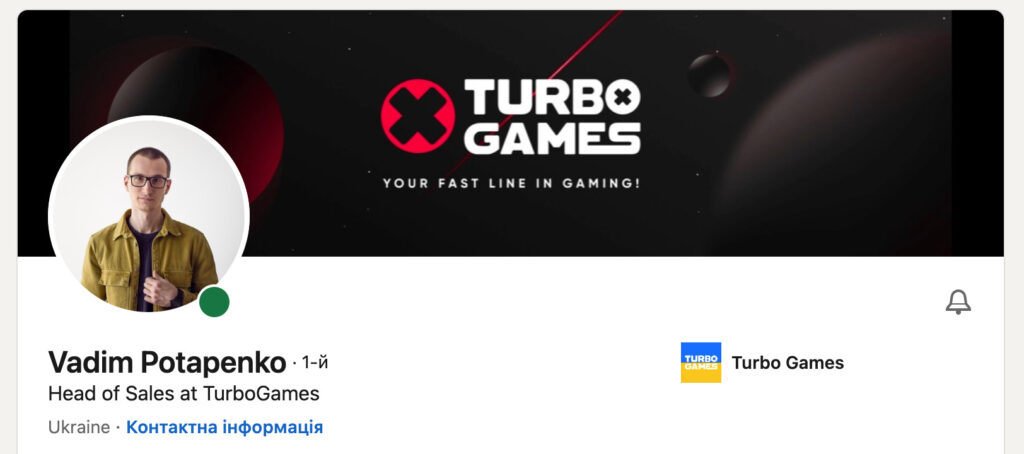 1 – Hi Vadim, we are delighted to meet you again here in Malta. We interviewed you in the past when you were working for another company and now you are here with a new adventure: Turbo Games! How are things going?
All good, thank you. Malta is super busy, as usual. This year with a new company it's a new challenge and new much bigger opportunity for me personally, and I'm glad to be a part of such a great team. For the last 9 months, we've grown a lot; of course, we're still very small in terms of iGaming, although we're launching new partners, we're expanding new markets.
2 – SiGMA and Malta are the perfect combinations and the ideal destination for the global gambling industry. How were the days of this unmissable Maltese week?
I hope everyone who attended SiGMA this year will agree with me, – it was the best expo by SIGMA; well done with the companies, stands and the show overall. Weeks after, it is still a challenge to reach the people from the exhibition; everybody is busy!
3 – Turbo Games is an innovative start-up created with the idea of revolutionizing and surprising the global industry. What are the bases and principles on which this important business project is based?
Having a super-experienced team, we deliver new content the way no one did. And we do our best to merge casino games with betting and instant games altogether. Basically to provide a fun product for operators. And everything is based on provably fair mechanics.
4 – Provably fair gaming solution is a big step up from the traditional casino environment! Could you explain better what we are talking about?
It's a simple tool, where a player can check the fairness of each round or spin or rocket launch. And be sure you don't have abuse or fraud as a player.
5 – What are currently the most successful games in your portfolio, and what is ready to be released in the coming months?
For now, it's a trio of CrashX, TurboMines and LimboRider. We have our newest release: Dogs' Street, which we hope will be the next hit. If this game is not for you, we still have a lot of ideas for future releases.
6 – What is your favourite product – "Made in Turbo Games"? Why do you love it?
If we're talking about a product, then I like all games to the same extent; every game has something special, maybe because I saw how they were born and developed:) And if we talking about the company itself, I have to tell you that we have the best team, and people are the best "thing made by Turbo" 🙂
7 – War and market developments: how has business – both B2B and B2C – changed in recent months, and how will it change again due to the current situation in Ukraine and the rest of Europe?
I see a big support from other companies since we're from Ukraine, and it's always great to feel that. Although we don't take advantage of it or use it to sell our product. I have to be sure, that people start partnerships with us because we're a great product in the first place. Overall iGaming business is growing and growing fast, so we're using a lot of opportunities, new features or new ideas to succeed in the market.
8 – In which markets do you operate, what are Turbo Games certifications, and in which areas of the world are you ready to expand your business?
So right now, we're presented at many Easter European brands, and Latin American, and we're building up relationships with African and Asian operators. I'm sure you will see us on some big brands soon across the world. We're certified with iTechLabs and we're going to have BMM certifications. As for the countries – stay tuned; we will make new announcements.
9 – Future and new projects! What are the next milestones you would like to achieve with your company, and what are the next fairs in which we will be able to meet Turbo Games?
Milestones everywhere: new games, new partners and new licenses. Come to our stand at ICE London and you will see our biggest update!