LuckyStreak Sponsors Happy Hour Drinks at ICE London!
LuckyStreak: refreshing the parts other live dealer casinos can't reach!
LuckyStreak is making a long-awaited homecoming to ICE London 2023. And what better way to unwind after a long day walking the floors than to relax and chat with friends and colleagues, with a free drink?
Yep. LuckyStreak, the live dealer casino software and games platform provider is sponsoring the Happy Hour drinks on day two of ICE, Wednesday 8th February, from 4pm to 5pm in the Pitch ICE Pavilion (northeast corner of the North Hall).
We did think about sponsoring a conference session on licensed gambling on the moon, and also having our logo on those massive banners in the central "boulevard". We even thought of hijacking a DLR and spray-painting it in our colours (that's a joke people! The moon bit is true though.)
But in the end, we just want to share an hour with the important people in our lives and stand a few rounds at the bar. You never know, you might even like us!
So come along and join us in the Pitch ICE Pavilion on Wednesday 8th at 4pm-5pm. We'd love to see you. You might even come and visit us on stand S9-221!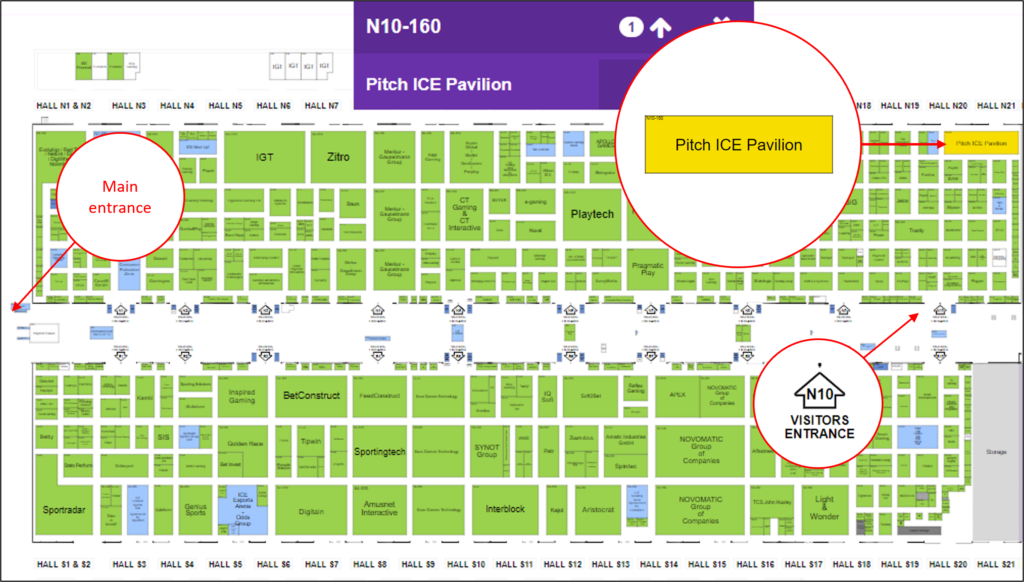 About LuckyStreak
LuckyStreak has been producing and streaming world-class live dealer online casino games since 2014. Launched and led by veterans of the land-based and online casino industry, they have a deep passion for entertainment, innovation and quality service, providing players with an unforgettable, unique and thrilling gaming experience, and impeccably delivered with an unwavering commitment to the highest levels of production, video streaming and reliability.
LuckyStreak's live casino studio in Latvian capital Riga is state-of-the-art, without compromise in gaming equipment, video production and streaming, and a team of dedicated, professional and well trained game presenters, providing round the clock gaming and entertainment.
All games are built for all devices in HTML5, and players can enjoy the finest casino gaming in 13 languages and over 100 real and cryptocurrencies. Operators can enjoy simple API integration, customisable casino gaming, promotional marketing tools, dedicated branded live casino gaming solutions, land-based streaming services and 24/7 support.
LuckyConnect is the proprietary integration API for operators, connecting them to a library of over 2,500 live dealer and third-party games, seamless wallet API, and one-stop shop of critical services including invoicing, client management, support centre and content management, with one fast and easy integration.
LinkedIn: https://www.linkedin.com/company/luckystreak/
Facebook: https://www.facebook.com/luckystreaklive/
Twitter: https://twitter.com/luckystreaknow
YouTube: https://www.youtube.com/channel/UCZMcpJLCKeXHdvxJA6y4szg