Endorphina changes the iGaming world
Endorphina, the premier online slot provider, has recently released Joker Ra, their most groundbreaking game yet.
This innovative gaming experience sets a new standard in iGaming history by showcasing a unique feature that no other casino has ever ventured into before – they have significantly leveled up their visual identity and graphics with the help of artificial intelligence.
Endorphina has once again demonstrated its unmatched standards by becoming the first to use AI to create substantial and quality design aspects of a slot game. The company's previous successes include creating Satoshi's Secret, the first-ever crypto-based slot. With their vast experience and forward-thinking innovations, Endorphina continues to lead the way in the gambling industry.
Joker Ra is set to amaze players with its stunning graphics that are nothing short of spectacular. Endorphina's use of AI to create pristine graphics is an unprecedented achievement that elevates the online slot gaming experience to a whole new level. This exceptional game is a testament to Endorphina's unwavering commitment to innovation and excellence, cementing its position as a premier online slot provider in the industry.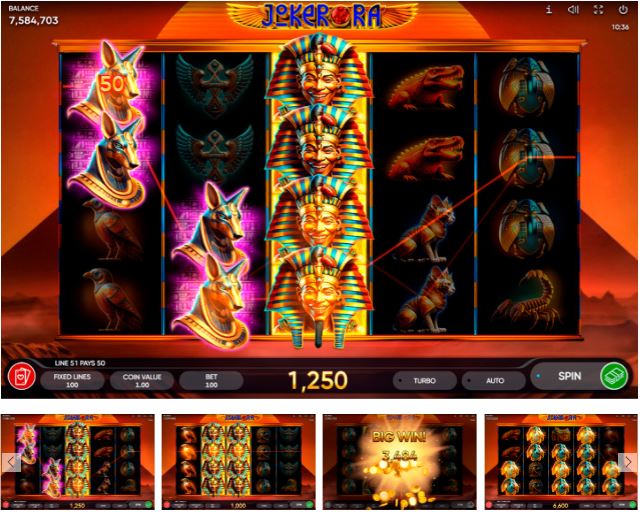 Can you strike the perfect balance and come out on top? Will you be completely mesmerized by the stunning AI graphics? Find out in Endorphina's newest AI game release, Joker Ra!
CLICK HERE FOR DEMO: https://endorphina.com/games/joker-ra