Lucksome presents Bon Bomb Hyperboom! Interview with Johan John – Senior Product Manager
Lucksome, a game studio under Blueprint Technologies (Malta) Ltd, is pleased to announce Bon Bomb Hyperboom! On the occasion, we interviewed Johan John – Senior Product Manager.
The online casino market is constantly evolving and the proposals of the various game providers are increasingly interesting and super innovative!
Lately, we've been focusing our attention on Lucksome*!
---
*ABOUT LUCKSOME
Lucksome™ is a game studio under Blueprint Technologies (Malta) Ltd. The company is licensed and regulated in Great Britain by the Gambling Commission under account number  50540 and regulated by the Malta Gaming Authority (MGA). The team is made up of industry veterans who specialize in creating new, innovative, and exciting games and experiences for gamers around the world.
Official Website: http://lucksomegaming.com

---
We were fascinated by their performing and successful games which, in a very short time, have literally conquered an ever-increasing number of members and bettors!
We were fascinated by their performing and successful games which, in a very short time, have literally conquered an ever-increasing number of members and bettors!
The company recently introduced a new title to the market and for this we reached out and interviewed Johan John – Senior Product Manager.
Here is our interview: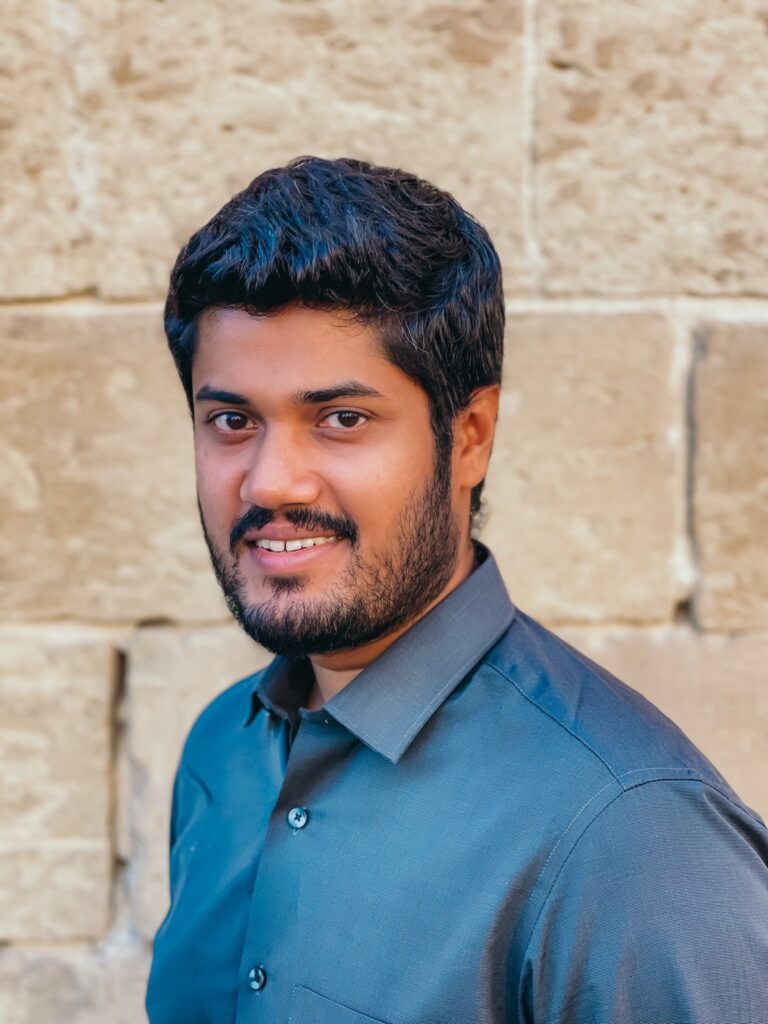 Dear Johan John, nice to meet you! Can you tell us how the last 12 months have been for Lucksome?
Things have been busier than ever at Lucksome. We have consistently managed to grow our player base and saw more players returning to play our games. The growing popularity of our games puts the burden of increased expectations. We have been working tirelessly with a commitment to our players to deliver top-notch experiences.
You've had some highly successful releases of late, including the Egyptian-themed Gates of Etherea™, Treasures of the Dead™ Hyperlines™, as well as Coins of Fire™ and Saint Nicked™. How did the audiences react to these last releases?
Saint Nicked was a stellar performer. Players loved the Advent Calendar which is a staple Christmas tradition that we felt they could easily connect with. Gates of Etherea and Coins on Fire brought new formats and styles to our portfolio. We introduced a new retention mechanic Hyperlines™ on Treasures of the Dead™ which saw great success with players.
You recently released Treasures of the Dead™ Hyperlines™, an Egyptian adventure featuring the Hyperlines™ mechanic. Can you tell us more about this game, and what exactly are Hyperlines™?
Hyperlines are additional lines that pay when they are activated. They have a progressive multiplier on any wins on that line. Once activated, they can be deactivated only by winning on them. The Hyperline multiplier will keep increasing until they win which is truly exciting to play. In fact, we carried this excitement into Bon Bomb™ Bonanza, giving birth to Hyperboom™, progressing multipliers on a Scatter pay game.
Lucksome's next release is Bon Bomb Hyperboom™. What made you decide to make a Bon Bomb sequel?
One thing I like about making games is how we can be working on one theme today and be doing something completely different the very next day. It helps keep things exciting for our team and our players. The performance of Bon Bomb Luxpots, which is still a popular title amongst our players, proved to us that there is still an appetite for candy-themed slot games. We wanted to pair this beloved theme with a powerful mechanic. Hyperboom was the perfect candidate.
Did your first Megaways slot – Bob Bomb Luxpots – meet your expectations as far as popularity with players went?
It's been performing well in every market we've launched the game in. We can definitely say it has hit the sweet spot for our players 😉
You're about to dive back into the Bon Bomb arena with a brand-new Hyperboom™ release. What can you tell us about the sequel?
We wanted Bon Bomb Bonanza to retain all the basic characteristics of Bon Bomb™ Luxpots™. Much like the predecessor, Bon Bomb Bonanza is a pleasant, easy-to-understand game with a high hit rate for wins, a huge win potential, and a lot of action anchored around the Candy Bombs. The game pays for 8 or more matching symbols scattered anywhere on the reels. Hyperboom™ ensures constant action by bringing in elements of symbol collection multiplying wins when Candy Bombs are present.
What new features will we see in the new game, and what's Hyperboom™?
The Hyperboom™ meter collects the winning symbols from win streaks to grow the Hyperboom™ multiplier. The meter resets if you have a spin without a win.
Multipliers are uncapped and applied to all wins from the spin when activated, the best thing; the multiplier only resets when it is applied to a win, otherwise, it can keep growing! In Free Games, multiplier progress and multiplier are not reset during the entire session, so the multipliers can hit huge levels. Apart from Hyperboom™, one of our popular features on Bon Bomb Luxpots was our DoubleLux™ bonus buy.
We've kept the feature in Bon Bomb Bonanza as well but halved the cost! Players can buy the free games for 150x the bet and get a free retrigger if their win is 30x or below the base bet. Even better, they get to KEEP their winnings AND the current Hyperboom™ multiplier into the retrigger round which can lead to some juicy wins.
Can you tell us anything about other releases planned for 2023?
Well, we've done Ancient Egyptian earlier in the year, a sweet candy theme with Bon Bomb and now we're moving on to a Cyberpunk Western Bounty Hunter theme. Our next big release will be 6 in the Chamber, which is a super high volatility game with up to 100,000x bet max win. We are looking forward to this release as our first extreme payout potential game.
Anything else you'd like to tell our readers?
We hope the players will enjoy playing Bon Bomb Bonanza as much as we did making it. The key to making better games is listening to your players. Any feedback your readers have on our games are always welcome. They can always contact us through lucksomegaming.com or follow us on Instagram and Youtube.