AASBS2019: Lou-Mari Burnett – Marketing Director of Eventus International, talks with The Betting Coach about the "American dream" of global games
All American Sports Betting Summit – 2019 edition, opens its doors! Lou-Mari Burnett – Eventus International Marketing Director tells us why the event is so important for the American territory
The long-awaited and coveted appointment at Monmouth Park has finally arrived!
The event, followed live by The Betting Coach – official media partner, comes in a very important historical period for the America of games, with a major legislative change since May 2018 and the entry into force of the first betting regulations.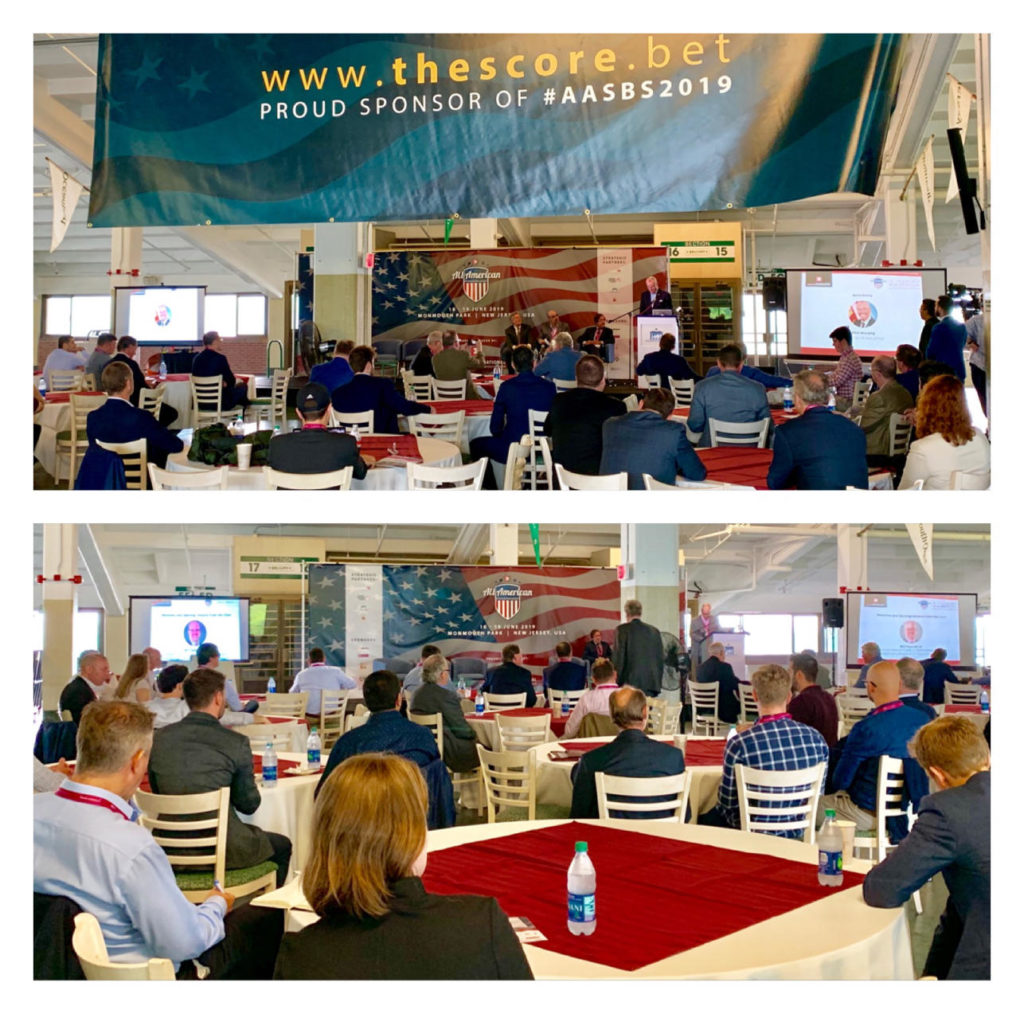 Lou-Mari Burnett – Eventus International marketing director and a leading player in organizing events capable of attracting many experts all over the world, talks about the "behind the scenes", by an event in New Jersey, already become a cult for many users.
1-AASBS2019, not only an event, but also a gateway for new opportunity, with the aim of orienting experts and newcomers, in the newly regulated betting American territory. When did the idea of the All American Sports Betting Summit arise and why in New Jersey?
Before sports betting were legalized our team identified America as a market with great potential, but it was not until mid of last year when we officially announced the inaugural All American Sports Betting Summit. With the recent legalization of Sports Betting in the USA, we realized that the time to invest for all industry stakeholders is now. Studies have shown that face-to-face sales are up to 34 times more effective than online or mobile forms of sales, and at the All American Sports Betting Summit, you will have the chance to do just that! We trust our event will assist in growing this brand new market.
2- A large number of meetings and conferences! How was the event structured and what topics will be analyzed during the various debate sessions?
The inaugural All American Sports Betting Summit will be the opportunity to gain all the key insights and practical knowledge for making an impact on the American market. AASBS is going to include discussions and presentations led by 37+ industry leaders across 16 sessions.
At #AASBS2019 you will gain insight on the following key areas:
– Entering the US sports betting market
– Innovative growth strategies for new and established sports betting companies in the evolving US marketplace
– Lobbying strategies – How to bring sports betting legislation to your state
– Responsible gambling and player protection – The key to a sustainable sports betting sector in the US
– Emerging sports betting technology for the American market
– Creating a harmonized regulatory environment across regulated states
And more!
3 – Not only experts in your speakers, but also politicians and influencers: the entire supply chain of games, brought together in one great scenario. How difficult was it to bring together so many stakeholders of the gaming industry in the USA?
Some of the speakers lined up to participate, include Dave Rebuck, New Jersey DGE; Chris Capra, VP – Digital Sports Book Operations, William Hill US; Manuel Stan, SVP USA, Kindred Group and many others.
We are honored to have received so much interest from industry experts wanting to speak at the event. When we announced the presence of some leaders it encourage others to also register their interest. As stated earlier, the time to invest in America is now and we can feel the excitement from our attendees and speakers as the event draws closer. We look forward hearing the presentations and discussions by our speakers and we trust that the delegates attending will learn and grow from this conference.
4 – What intentions and objectives do you propose for the future, what is still possible to do to make AASBS grow in the next editions, what's cooking?
Like all our events, we aim to grow bigger each year. America is now seen as a brand new market for sports betting companies and other relevant gaming stakeholders, and we intend to assist these companies in growing further by hosting the All American Sports Betting Summit annually.
. Copyright © The betting coach