The Betting Coach exclusive: the interview with Tony Pease – founder and CEO Carimus, software development and digital strategy company – at the All American Sports Betting Summit 2019
Tony Pease, protagonist of AASBS2019 and speaker specialized in business leadership and sales with the passion for the launch of new products and services
All American Sports Betting Summit, opens its doors to the 2019 edition!
The long-awaited and prestigious appointment with the gambling in USA has finally arrived and the Monmouth Park Race-Track of New Jersey in these two days 18 and 19 June, is ready to become the absolute pole of attraction of world betting.
The betting coach (www.thebettingcoach.com), official media partner of the event organized by Eventus International, presents the protagonists of the All American Sports Betting Summit 2019!
Here is our exclusive interview with Tony Pease – founder and CEO Carimus *
* Founded in 2013, the company is established with the aim of launching new products and technologies on the market and working on interesting and apparently impossible technological problems.
The Carimus team consists of experts in business strategy, marketing, digital design, user experience and application and web development.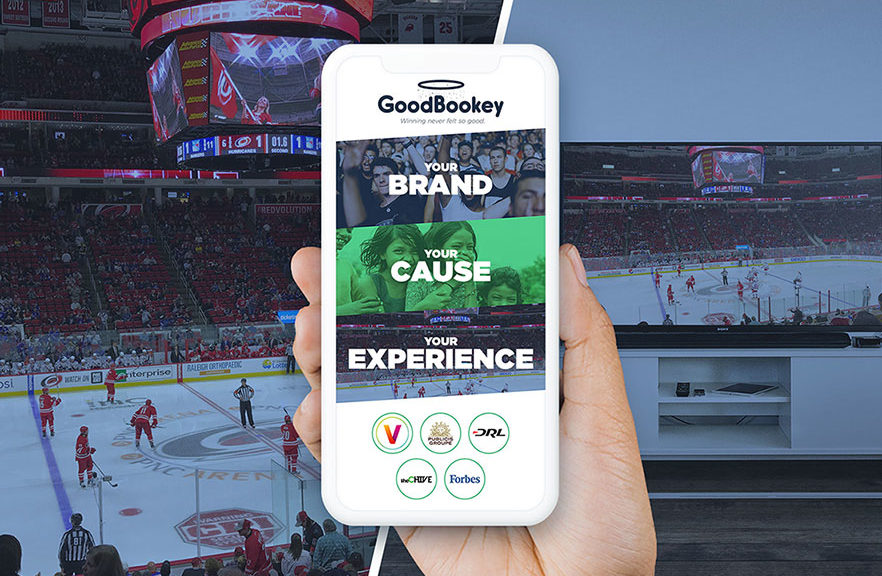 Visit the official website for all information: https://www.carimus.com/
1 – Tony Pease, speaker at the All American Sports Betting Summit 2019. Reason for pride and presence among gaming industry experts, what is your job and what was your path?
I'm the CEO of Carimus, the developers of GoodBookey. Our goal with Carimus is to combine our love and affinity with technology and apply them to certain social purposes. With GoodBookey, we're using simulated sports bets to help raise money for charity. We are redirecting the financial outcome from sports betting to social good.
2 – Your company, since 2013, an example of innovation and optimism in support of companies wishing to launch new products and services on the market. How and when is the Carimus idea born?
We had the idea of ​​GoodBookey during an annual golf event with friends. We have this tournament-type event every year, and we eventually have a $ 100 bet on the event. We spend a lot of money on this trip with golf, hotels and travel. When the team once won the bet, she was very excited to have won this $ 100. Most of them spent $ 100 in the restaurant that night. This made me think that there must be more incentive to bet than to make money, and that we can replicate excitement while doing good.
3 – The gambling market, the laws and the new online frontiers for betting in the USA with many parameters yet to be defined. How does your company work for the gaming sector and what has been the most demanding job so far?
I'm not sure how and if sports bets will benefit the US economy or the individual. I think many Americans would bet on sports if they could safely and legally. Opening the sports betting market there will be a natural engine of innovation that I believe can improve the overall experience for fans. We are exploring a range of technologies that have an application in sports betting, including acquisition of virtual reality and motion, machine learning and social networks.
4 – AASBS2019, an event capable of involving many people and creating endless networking opportunities. What do you expect from this edition and how can such events help companies promote themselves in the area?
This is my first time to attend this conference. There are many new faces. I'm new to the betting industry, so when I get to these events, I'm more interested in learning. There are always many experts who have a deep knowledge in this field. I am happy to be among them.
. Copyright © The betting coach