Exclusively for The Betting Coach: CT Interactive talks about his experience as an exhibitor at the 17th edition of the Peru Gaming Show
The 17th edition of Peru Gaming Show, which ended a few days ago, was a huge success for exhibitors and visitors
This year PGS offered all its participants the opportunity to discuss and explore important notions useful for getting in touch with everything there is to know about the factors of the sports betting market in South America.
The Betting Coach – official multimedia partner, followed for its users every single moment of the global fair organized by AMG (Affiliate Marketing Group), meeting and interviewing the absolute protagonists of this 2019 edition.
Many gaming companies involved in the event considered it one of the most important fixed events in all of Latin America.
CT Interactive *, talks about his experience in this 2019 edition!
*Casino Technology Interactive (CT Interactive) is founded in 2012 and its team of highly qualified professionals has profound experience in the world of gaming. CT Interactive has a versatile product portfolio that includes a catalogue of highly successful HTML5 games launched under the name Neon Games, a white label platform and many more. The company's solutions are presented at the most important and influential international gaming fairs.
Here is our exclusive interview with Lachezar Petrov, Head of CT Interactive.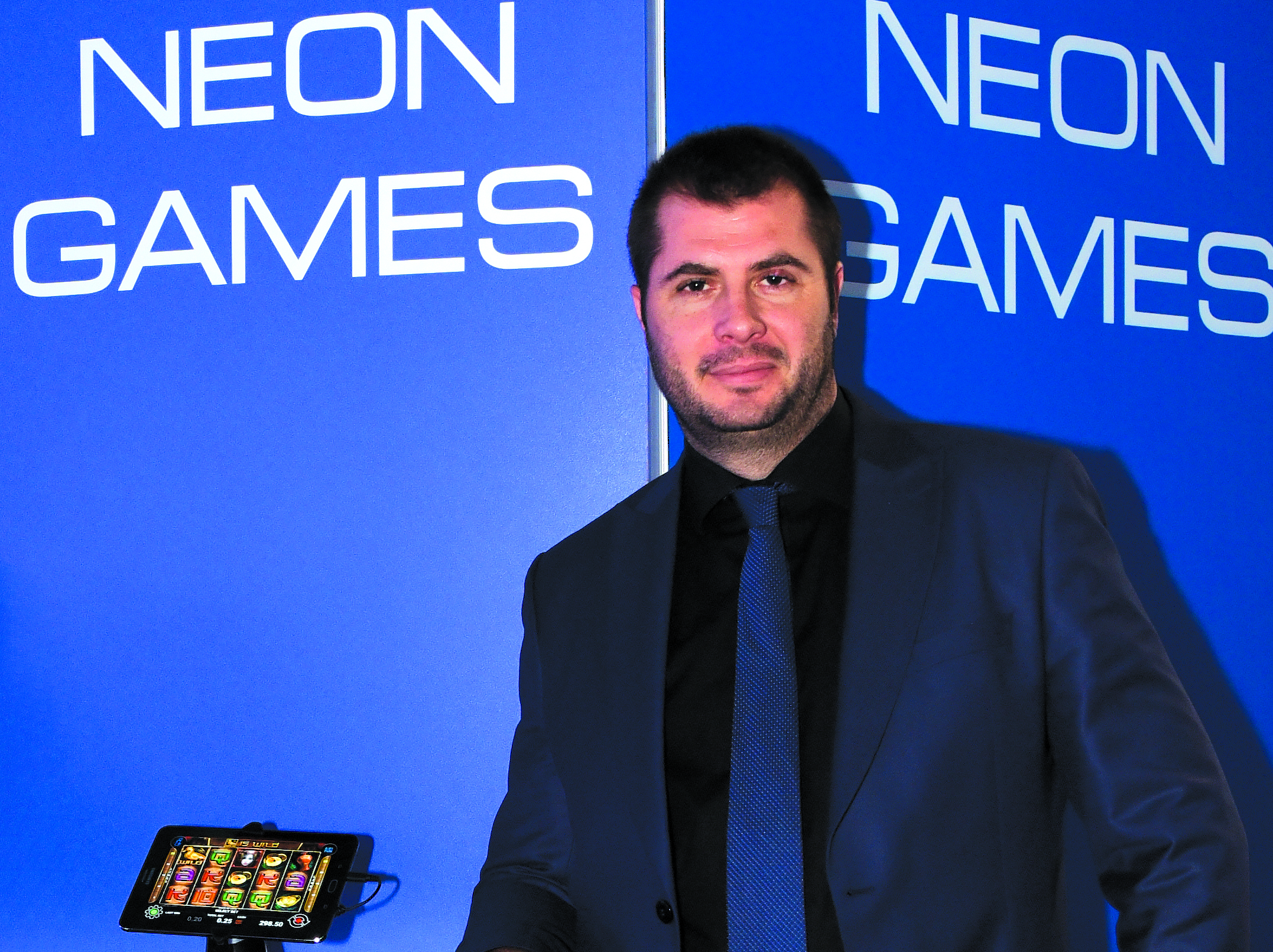 1- CT Interactive, a leader in technology development for online games. Where and when does your company start?
Casino Technology Interactive (CT Interactive) was founded in 2012 and from the onset creates a proved to be very successful portfolio of products, including a palette of preferred by players HTML5 games launched under the name of Neon Games, a white label platform, etc.
CT Interactive recently broadened its presence on the iGaming scene in various verticals, including new game releases, refinement of the white label solution, further improving the player experiences and players` support. We're laun ching new games continuously and add them to the Neon Games series, thus providing the needed diversity of game themes and mechanics, very much sought after by operators. We will bring the NEON GAMES at Peru Gaming Show where at stand 43 all titles could be experienced.
What are CT Interactive`s current plans?
Our main focus is the creation of a first class entertaining online game. Our brand concept and identity is based on offering customers a vast game selection and having an excellent customer support, which flourished into a remarkable growth recently.
CT Interactive has a wide range of customers in different regulated markets and our games diversify operators` portfolios. Our game offerings within the NEON GAME series are always tuned with the needs of the players in different jurisdictions and offer all levels of experience – relaxing, classic to action packed games.
3 – The South America and the first laws on gambling, what do you expect from this market in the future and how are you present on the territory?
South American gaming is growing at one of the fastest rate in the world and with many of the economies booming the process will continue. Brazil's advancements in sportsbetting market regulation, the recent laws to regulate online gaming in Colombia and the province and city of Buenos Aires, Argentina are very promising for the future developments in the the digital environment in the region.
4 – PGS, year after year, gets bigger and bigger! Also in this edition the organizers have created the right mix of ingredients to make the event a destination for many experts and visitors! What did CT Interactive present in this 2019 edition in its exhibition space?
Our block buster series of online games, the NEON GAMES it was the centerpiece of our presentation at Peru Gaming Show. Bonded by neon inspired bright graphics, the 100+ games offer all levels of experience – relaxing low volatile, classic slots to action packed with stacked wilds and re-spin features for a thrilling experience. Our NEON GAMES are emanation of CT Interactive`s client and player centric approach that guarantees attracting players, engage them and that ultimately leads to their retention. The fascinating titles are available through the company's ELEPHANT™ Remote Game Server.
Among the new game entries in NEON GAMES series, it was be presented is the colourful 40 Mega Slot. Designed for adventure seekers, the 5-reel and 40-pay line slot game features attractive animations when winning great prizes. The vivid graphics give players a feeling of excitement that can only be found in the fully fun and fruity new game.
With NEON GAMES we offer personalized and tailored experience. Our aim is introducing all to an exciting new world of entertainment.
. Copyright © The betting coach