Betting on Sports 2019: analysis and debates on US markets in focus with Jennifer Roberts, Associate Director of the International Center for Gaming Regulation at UNLV
Exclusively for The Betting Coach, Jennifer Roberts, one of the protagonists of the panel organized by SBC, talks about overseas markets with new rules on the game and a future to be regulated.
The iGaming event at the Olympia in London from 17 to 20 September, is confirmed as the reference and networking point for all delegates from all over the world
Great attention and interest turned to new trends in the sector, with the panel on the US market, fresh from a new evolution after the recent legalization of betting in most of the member states.
ROLL OUT: THE SHAPE OF THINGS TO COME was the panel with Jennifer Roberts among the protagonists. Personality more important for the iGaming system in America, for years at the center of regulations on games in Nevada.
Here is our exclusive interview: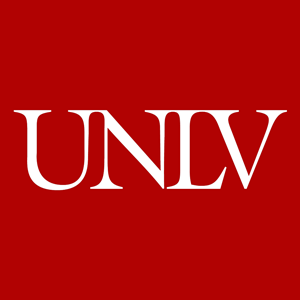 1 Jennifer Roberts, expert in law, protagonist and reference point for gambling for years. Tell us a little about yourself and your work, how does your orientation towards iGaming come about?
I am currently the Associate Director of the International Center for Gaming Regulation at University of Nevada, Las Vegas (UNLV). I have taught gaming law courses for the past 11 years at two law schools. I was a practicing gaming law attorney for 13 years and still have my alcohol law and administrative practice. During my law practice, I saw the transition from illegal Internet gaming to legal Internet gaming, as well as changing opinions within the federal government.
2- Nevada and your campaign for regulation in 2003. Tell us more… about what it is?
I started practicing gaming law in 2003, so I've enjoyed working with regulators and within a structured regulatory system by helping clients navigate through some of the complications of having a privileged license to operate gambling.
3- The betting market in the USA, how is the current situation, how is it possible to obtain new concessions and what do you expect from the future?
It's fascinating to observe the growth of sports betting. I think we will continue to see its expansion in the United States, while the future growth opportunities will be in mobile wagering options and new technologies. It will be interesting to see how states move forward with esports wagering, blockchain in gaming, and cryptocurrencies. The important part is just having the dialogue.
4- The International Center for the product of games, what is it and how is it born?
The International Center for Gaming Regulation was created as a partnership between the William S. Boyd School of Law and the International Gaming Institute at UNLV. The focus is on education and training in areas of gaming regulation, research on topics touching on gaming regulation, and having discussions that may ultimately lead to best practices in regulation. The Center is just over 3 years old and has been very successful in its infancy.
5- The game and the dependency problems related to it. In your opinion, the regularization can increase the phenomenon and what are the measures to be taken to prevent it?
If there is any increase in gambling due to increased legal access, it is also accompanied by increased visibility and awareness. When a form of gaming becomes legal and regulated, it often carries with it laws and regulations that require research, education, prevention, and treatment resources for gambling addiction. It also requires messaging and awareness campaigns. The transparency of a legal, regulated market demands that problem gambling be addressed, which is something that is notably absent in illegal markets.
6- Betting on Sports is an event of global importance, what is your experience with SBC products and what would you like to find, compared to today, in future editions?
This is such a timely, valuable product given the expansion of sports betting in the United States. Betting on Sports provides the opportunity for stakeholders to learn from mature markets, while allowing discussion on new opportunities and challenges faced in upcoming jurisdictions.