A Look at Peru's Online Casino Legislation
The gambling regulations in Peru, it is safe to say, are very easy to get to grips with. In this article we are going to take a closer look why this is.
Peru, it is safe to say, is a bit of a niche gambling market that you might not have heard of.
However, the Peruvian government have done all within their power to make the gambling legislations as easy as possible, and they have definitely succeeded in their aim.
There has been a number of decrees passed, with the first one being passed in 1979 and more following from 1991 onwards.
All of these helped to contribute to the main aim of making Peru one of the world's most liberal gaming markets. Keep reading to find out more about Peru's online casino legislation.
How Are Peruvian Casinos Regulated?
While a lot of progress was made during the 1990s, it was not until 2008 that Peru's land-based and online gambling industry picked up a lot of steam and started to enjoy a more liberal approach towards the whole industry.
Peru started to endorse private bands and allowed them to operate as long as they could meet and provide the compulsory consumer protection rights that the Peruvian government set out via its regulatory arms.
This eventually led to Betsson, one of Britain's biggest gambling brands, to set up shop in Peru – they are now present all across Latin America. They were the first gambling company to gain a license in Peru, and then other companies started to follow suit.
Importantly, having a clear regulatory framework is something that has helped the gaming industry in Peru to develop and is the reason why Peruvians are now able to enjoy quality online casinos in Peru. In fact, Peruvian casino players can take part in various gambling procedures even if the site in question does not have a license, but this is not a wise move as this can lead to players having their money or personal details stolen by fraudsters.
Are Online Casinos Legal in Peru?
Yes, online casinos are perfectly legal throughout Peru and they play a big role in the growth of Peru's gambling industry. Anyone that lives in Peru can participate in a variety of gambling types, which includes online casinos. The only conditions that players have to meet are that they are of a legal gambling age and have not self-excluded themselves from gambling because of an addiction. Apart from these conditions, Peru is very consumer-friendly when it comes to gambling regulations, meaning that AML and KYC checks are a piece of cake. There is nothing more annoying than having to try and draw blood from a stone when it comes to AML and KYC checks.
There is one little thing that we should mention here, and this is that the United States Department of Treasure was a tiny bit skeptical about how the Peruvian government were regulating its gambling industry.
The Peruvian government did create new online gambling regulations in 2017 to help tighten control, but at this moment in time Peru's regulatory limbo is the same, although Peruvian casino players that pick great casino brands can enjoy a wide variety of online gaming options.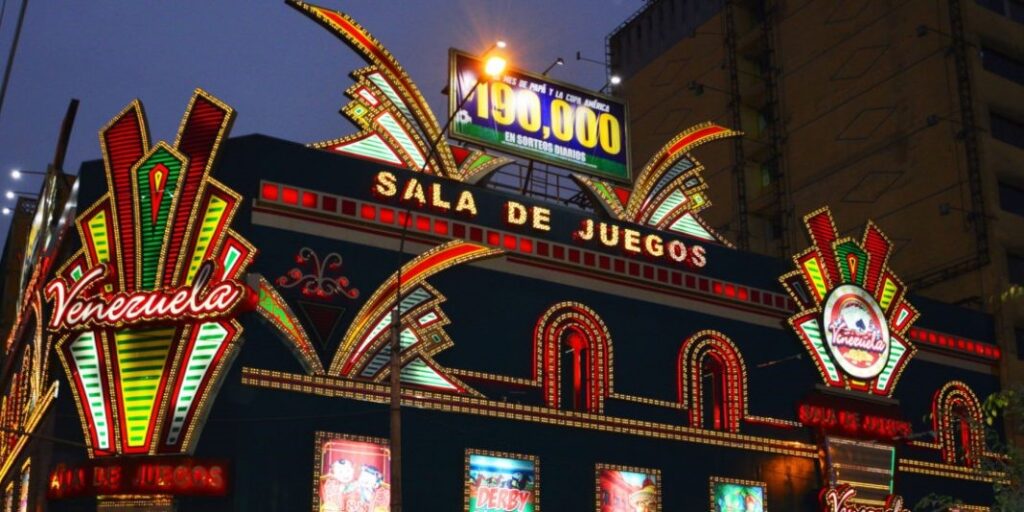 A Wide Variety of Banking Options
When it comes down to online casino banking options, it is safe to say that Peru has it all covered. Peruvian casino players are lucky to be able to choose from a variety of great payment methods such as Neteller, Skrill, Visa, PayPal, and a whole host of other options.
Cryptocurrencies are only just starting to make a mark in Peru, but they are widely being used across the rest of South America. Peru's casinos allow you to make quick deposits so that you can start playing your favourite casino games right away. Whenever a Peruvian is lucky enough to win some money playing a casino game, they can request a withdrawal and have their winnings available to use in a pretty quick time too. Peruvian online casino players definitely do not have much to moan about when it comes to deposit and withdrawal speeds.
The Neuvo Sol is the national currency of Peru, but while most people want to gamble in their own currency to avoid annoying conversion fees, Peruvians, for reasons unknown to us, will actually go to great lengths to convert their money into US dollars or Euros. This makes Peru unique as they are one of few gambling industries where residents do not play with their native currency.
Final Words
Peru, over the last decade or so, has modernised the gambling industry quite significantly. Deciding to make use of a non-interventionist approach, Peru has made it easy for overseas gambling brands to arrive and provide fair competition and fair gambling conditions for consumers.
However, Peru can optimize and help the gaming industry out a bit more by regulating a tiny bit closer in order to assure skeptics that they are doing a proper job. Latin America, as a whole, is the next frontier for online casinos and other jurisdictions would do well to take a leaf out of Peru's book.