eGaming Curaçao – Affiliate Program
With a top-notch affiliate program, eGaming Curaçao offers you all the right conditions to become a successful partner and enjoy our perks.
Affiliate Program – Make Up to €3.000 Referring Us
eGaming Curaçao has created an affiliate program that allows business partners to earn attractive commissions by sharing our consultancy services on setting up international gaming licensed structures.
To be part of the program is quite simple. If you want to become a partner, you need to refer eGaming Curaçao's services to your clients. You'll then receive a percentage for each new client that you recommend. As easy as that. Commissions can go up to €3.000, depending on the net revenue of each business made.
Why Join Us
eGaming Curaçao has all the tools needed to make a successful Affiliate Program that benefits all parties involved. In the words of Daniel Santos, eGaming Curaçao's Head of Marketing, the company's main focus by launching the program is to "increase the capillarity of our services, attracting clients who would eventually not issue their licenses with our support".
The collaborations established will generate value for EGC's partners, a fundamental piece in the company's success. For Mr. Santos, this Affiliate Program is a "classic win-win-win situation since even the client will be able to solve the bureaucratic issues of their game operation in a simpler and faster way, not wasting time looking for a solution to meet their needs".
Your Benefits
By becoming a member of the affiliate program you'll be able to access a series of perks. Besides having an open communication channel that will always help and assist you whenever needed, eGaming Curaçao also provides the safety of partnering with a company with years of experience in the iGaming market.
Support: The team will help you whenever you need it, clearing all your queries and guiding you through all the procedures of affiliation.
Credibility: eGaming Curaçao's years of experience in the iGaming business, and its prowess as licensing facilitators in the most prestigious jurisdictions, are a guarantee of trustworthiness and reliability.
Marketing Opportunity: Becoming a member of EGC's affiliate program represents a marketing opportunity for your business. You can scale it and find more opportunities to steadily grow.
Affiliate Commissions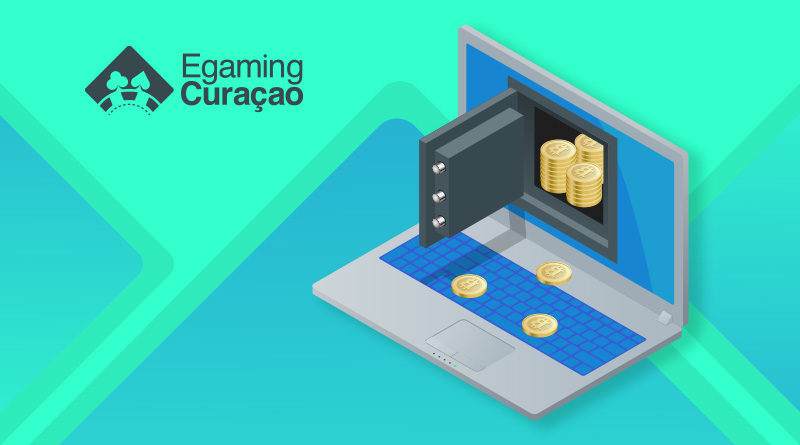 eGaming Curaçao's Affiliate Program commissions come with several levels, each with its own percentages. Check your possible gains at the table below.
| | |
| --- | --- |
| eGaming Curaçao Net Revenue | Partner's Commission |
| From €0 to €25,999 | 4% |
| From €26,000 to €29,999 | 7% |
| More than €30,000 | €3,000 |
How to Join
Joining the Affiliate Program is easy. You can start earning your commissions in three simple steps. First, contact the company expressing your interest; then the support team will guide you through the partnership in the most reassuring and helpful way. Last, but not least, eGaming Curaçao will provide you with all the tools necessary to start referring the company to your clients.
Email eGaming Curaçao at management@egamingcuracao.com
Talk to the customized support team and clear all your queries about the partnership
Receive the tools and start referring eGaming Curaçao to your clients
FAQ
Do I need to sign a deal with eGaming Curaçao?
In order to become our affiliate partner, you'll need to sign a Referral Agreement with us. This will happen after all the terms and conditions are negotiated between both parties, and serve as a legal arrangement to protect the deal.
How can I promote eGaming Curaçao's services?
Once you become a part of our Affiliate Program we will provide you with a business presentation that details all our services. You can use it to promote us among your clients and, if that's not enough, you can also book a meeting between all parties so your clients can get to know us better.
When are the commissions paid?
Once your referred client signs a deal with us and makes its first payment, we will pay you the corresponding percentage. If the payment is done in installments, then your commission will be paid the same way. Payments can be done either by bank transfer or cryptocurrency.