SBC Summit Barcelona: The Betting Coach meets Jan Urbanec – CEO at Endorphina
SBC Summit welcomes companies and delegates with the iconic location of Fira Barcelona Montjuïc! Here is our interview with Jan Urbanec – CEO at Endorphina
Global sports, eSports, and gambling markets are ready to experience incredible face-to-face business and networking opportunities!
The land-based event organized by SBC has finally started!
Exhibitions, conferences, and many iGaming training opportunities will take place from today until 24 September. The Betting Coach has decided to meet and interview the protagonists of this important event to provide you with exclusive previews.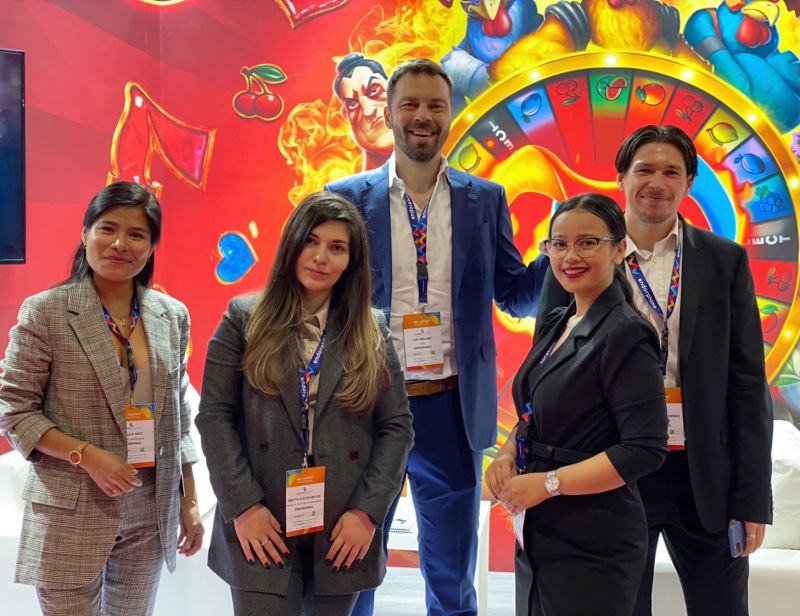 Endorphina is a ​dynamic and creative company that lives and breathes iGaming development with consistently reliable mathematics and algorithms behind all games. The versatile portfolio of Endorphina's online casino games ranges from both innovative and traditional themes, provoking and cute, and of course trendy and old-school. It's clear that Endorphina is any winner's first choice due to its professionalism, attention to detail, and outstanding games.
Find out more: www.endorphina.com
Here is our interview with Jan Urbanec – CEO at Endorphina
. Hi Mr. Urbanec, we are happy to meet you here in Barcelona! SBC Summit Barcelona and land-based congress events finally return to make an appointment with companies and delegates. How important are these appointments for companies like Endorphina?
It's a pleasure to speak with you! I am confident that everyone in the industry is anxious to step out of their home office environment to meet their partners face to face. I cannot stress enough how important those meetings are. Some things cannot be shared, solved, and agreed on online with such effectiveness. The industry was used to having a massive number of events every year. Some people even claimed that there were once too many. This September will restart the standard that people were complaining about 2 years ago!
. You are among the speakers of: De-coding video gaming – the future of slots? Can you give us some insight into your speech?
We are happy to have an opportunity to be part of this very important discussion. The goal is to start sharing ideas and discussing how much the iGaming industry is being affected by the video game industry and vice-versa. Gambling-like micro-transactions snuck into video games in the form of loot boxes and players are betting their virtual "skins" as currency. If video games are inspired by mechanics from our industry, then we should consider the mechanics from video games to inspire us. Whether it be the player's journey, gaining player loyalty, or game content updates, there are a lot of examples to follow.
. Today Endorphina is among the undisputed market leaders with over 1000 partners and a very large and high-performing games portfolio! Your company is the ideal partner that all gambling sites would like to work with. What are the secrets of such a broad global success?
We are honored to be regarded as such a company.
The current success is a cumulative effort of a million small steps that were done correctly or at least as correctly as possible during the circumstances. However, the place we are at is not in any way near the place we want to be in the future. We are a very scalable company with ambitions to grow our reputation of reliability, stellar service, and engaging games. And the only way to do that is by taking a million more of these correct steps.
. Endorphina is among the exhibitors here in Barcelona! What's new and why visit your stand? What makes your exhibition space unique?
This is a common question we get. Endorphina is known for putting up an entertaining show at land-based events. Not only taking it as a pure business meeting for partners but also to provide entertainment. We do this online with our games to players, so we believe that it makes sense to do this offline when meeting partners at big expos like ICE in London. But since Barcelona is the first larger event after the two year hiatus, we believe there is no need for us to overshadow the simple fact that everyone will just love to meet in person, chat, and will have their meetings in person again.
. To close our interview, next week, you and your company will be the protagonists of another great event: iGB L!VE. Can you give us some insights on this?
The Amsterdam event is coming back. It is a well-known and popular destination for our industry. We are all excited and are bringing as many people from our team as we can to the event. We have had some crazy ideas, but since the local health and safety restrictions do not allow too many people to gather in one spot, we decided not to implement them for this expo. We would love to, but in our experience when Endorphina creates some entertainment and throws in some legendary merchandise – there is a line around the whole stand!
Enjoyed the interview? Stay tuned as we're always doing our best to stay engaged with the industry. Be sure to sit in and absorb Jan's upcoming speech on the topic of the future of slots!