Exclusive The Betting Coach: interview with Nicc Lewis – Founder and CEO of Expozive, an international marketing agency at the iGaming Zurich 2019 Affiliation Conference
Nicc Lewis is one of the protagonists of Zurich iGaming Affiliate Conference 2019 with Expozive, its international marketing agency with extensive experience in the gambling industry
Zurich iGaming Affiliate Conference, opens its doors for the 2019 edition!
The long-awaited and prestigious appointment with gambling in Switzerland has finally arrived and the Sheraton Zurich Hotel on this 21st June is ready to become the absolute center of attraction for world betting.
The betting coach (www.thebettingcoach.com), official media partner of the event organized by Smile-Expo, presents the protagonists of Zurich iGaming Affiliate Conference 2019
Here is our exclusive interview with Nicc Lewis – Founder and CEO of Expozive *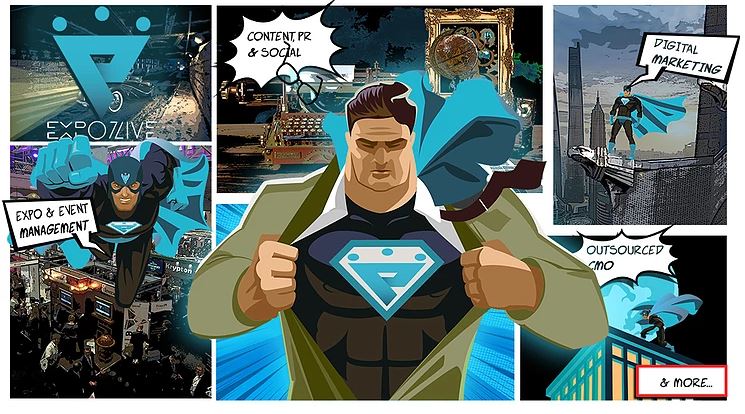 * Expozive is an exclusive MarCom & Marketing Agency with extensive experience in the gambling sector. An organizational and advertising reality, capable of enhancing every single business thanks to accurate and professional work. Some of the main services offered include:
– expo and event management from A to Z;
– creative services including Branding;
– PR;
– Content and Graphic Design;
– Marketing Consulting.
Visit the official website:  http://www.expozive.com
1 – Nicc Lewis is the founder and CEO of a marketing company that has become a focal point for many global gaming companies! When and how was the Expozive idea born?
I have always been passionate about Marketing in general. I have a wide background including Fashion, eGaming, Financial Trading, Hi-tech & eCommerce. Over the years I build a methodology that I have had the privilege of testing and seeing the results. I have seen that the basic principles that I practice can be applied across any industry. The decision to open Expozive was relatively easy – I wanted to spread my knowledge and practice my profession and passion across a field of different companies. I realized that hiring the kind of knowledge, experience and network full time and in-house is cost prohibitive for many companies, but by taking on a portion of the time they can gain all the benefits at a portion of the costs.
2- The gaming market, the laws that regulate it and the new online boundaries for betting: a balance made up of parameters to be respected at all costs and in which to carve out a fundamental space for your business. How does Expozive work and how does it make a difference?
Expozive fundamental premise is about an holistic approach to Marketing. Each part of the strategy feeds the rest – even on a limited budget or restrictions on advertising and offers. You can generate brand awareness, position and identity without breaking the bank and as part of an overall Marketing budget measure results, ROI and effectiveness even with a niche. Understanding how consumers behave, what they desire and where to engage with them is key. In an age where information and choice is with the consumer and more and more the offerings are homogeneous and a commodity (online casinos have the same games, sports have fractional differences in odds on the same event, offers are all similar), finding differentiation is critical. It is not about money – it is about experience, trust and value for money. Building the message, spreading the message and grabbing engagement needs a pan of activities including Branding, Content, Social & Paid Advertising. This is what Expozive specializes in. But it does not end at site visitors or app downloads – the engagement needs to increase conversions, ARPU / Lifetime Value and overall Lifetime based on smart interaction and offers to clients.
3 – What was the most difficult challenge that your company has had to face so far and what was the job that most satisfied you?
Marketing is a difficult field. When times are good then the Sales Team are amazing. When times are hard then the Marketing is obviously to blame. Everyone knows what works best – better banners, better Content…. because your work is always out there. Finance Departments and Boards see expenses and hunger to the returns. Explaining strategies is sometimes more about patience than being smart. Asking companies to adopt change needs to encourage buy in from all levels, especially the grass roots. It is also the most rewarding profession, a blend of data, numbers and creativity where you can see and measure results. There are so many satisfying jobs – I have been fortunate to see a succession of amazing results and growth. I think tripling the monthly profits for one client within 18 months is definitely one that stands out. Plus a complete booth concept around Sherlock Holmes apartment including a full VR rending of the room with videos and newspaper is another.
4 – Zurich iGaming Affiliate Conference 2019 is an integral part of the showcase for the gaming industry and for companies in Switzerland, a destination for enthusiasts and industry experts from all over the world. Are you among the speakers at the event, what are your current expectations for this event and what will you talk about in the meeting?
I have the honor of being both a panelist on two panels and the compare for the event. I will be giving opinions on Regulation and of course on Marketing. Having dealt first hand on projects with adaptation of regulations with the Regulators in various countries in Europe, plus, of course, my Marketing experience, I believe I can share some great insights. It is always interesting speaking at events, more so meeting people and the interesting questions they ask. I am looking forward to a great event.
. Copyright © The betting coach