Exclusive The Betting Coach: interview with Steve Donoughue, consultant for world gambling and speaker at Zurich iGaming Affiliate Conference 2019
Steve Donoughue is the absolute protagonist of the Zurich event with a speaker role and the objective of illustrating the development and management techniques of gambling-related businesses
Zurich iGaming Affiliate Conference, opens its doors to 2019 edition!
The long-awaited and prestigious appointment with gambling in Switzerland has finally arrived and the Sheraton Zurich Hotel on this 21st June is ready to become the absolute center of attraction for world betting.
The Betting Coach (wwwthebettingcoach.com), official media partner of the event organized by Smile-Expo, presents the protagonists of Zurich iGaming Affiliate Conference 2019
Here is our exclusive interview with Steve Donoughue *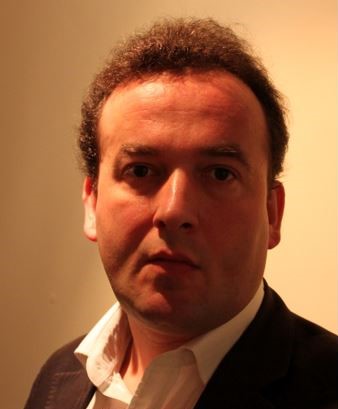 *Steve Donoughue is a management consultant specializing in corporate strategy and the gambling industry policy from twenty-five years. He was a consultant to KPMG after working at the Salford University Gambling Center, Steve was an independent consultant for most of his career, working all over the world on both online projects and brick and mortar projects.
He advised most of the major operators and suppliers, governments, trade associations and regulators during this period. More recently, Steve advised the government of the Turks and Caicos Islands to review their gambling laws and the Dutch finance ministry on Casinos Holland.
Steve has spoken, chaired and designed a multitude of gambling conferences over the years and has published many articles, mainly on industry policy in the UK.
Steve is the secretary of the Parliament All Party Betting & Gaming Group, as well as special adviser for the United Kingdom Survey of the parliamentary commission on culture, media and sport on gambling.
Further details on Steve Donoughue can be found on his website www.gamblingconsultant.co.uk
1 – Steve Donoughue, expert specialized in management consulting for the development and management of gambling products and services. What do you do and what was your journey to date?
I have been a management consult specialising in gambling for the last 26 years. For the majority of that time I provided strategic advice to clients looking at new products and new markets. I have also always had an interest in gambling politics and regulation and have advised the British Parliament, the Dutch government and the written the rules for gambling in the Turks and Caicos Islands. For the last few years, I have focused on advising clients on licensing and compliance and have successfully achieved over 25 UKGC gambling licences for my clients.
2 – You are Speaker at Zurich iGaming Affiliate Conference 2019! Reason for personal pride and point of reference for many meeting guests. What do you expect from this appointment and how can such events help world gaming in its growth process?
I speak at many conferences around the world but this is my first time speaking in Switzerland so I am really looking forward to it. Conferences likes this provide education and stimulate debate and that is always a good thing.
3- Gambling and the social problems associated with it, how is it possible to control these phenomena and how can your work help gambling companies to work with respect for the health of their users?
It is correct that all gambling operators are committed to doing what they can to prevent problem gambling and they contribute to the funding of its research, education and treatment. But we have to be careful that this does not become a political football with regulators, academics and charities seeing the industry as having bottomless pockets to pay for their grandiose schemes. There must be evidenced based policy making and resources matched to needs based on evidence alone and not ideology.
. Copyright © The betting coach