SPiCE2020: interview with Mark Watts, Paysafecard sales director and speaker at the event
Mark Watts, director of sales SEE paysafecard, member of Paysafe, speaks exclusively about his work and the long-awaited event in India
Having started working in the online gaming industry in 2005, Mark specialises in online gaming operator management for Poker, Bingo and Casino. Core markets include Europe, Canada and Australia as well as emerging markets Asia, LATAM and Russia.
Mark was based at Microgaming on the Isle of Man for six years from 2006. In 2012, he moved to Data Cash/Mastercard as its Head of Gaming, based in London. During this time he was focused on acquiring, gateway card processing and APMs in the core verticals of sportsbook and Casino.
Mark joined paysafecard (part of the global payments company Paysafe) in August 2014 as Head of Gaming based in Gibraltar and is currently MD of the Gibraltar operations. He is responsible for merchant acquisition, retention and input into new territories. He also has responsibilities as EEA Sales Director operating out of Dublin, Ireland.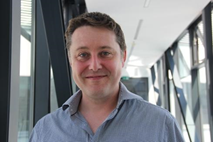 What are the trends/developments you have seen in the online prepaid payment industry during the last two years?
The global market is evolving to a state of maturity, under the overarching umbrella of regulation in both the payments and gaming industries, which has included a focus on prepaid payments. This is not a negative, as regulation often brings opportunities, with new compliance measures ultimately benefitting both the end user and the service provider. Competition is strong, and paysafecard has seen continued growth having operated in this industry for almost 20 years. We're now available in almost 50 countries. To thrive in this type of industry you need to have the capacity for scale and dominance. Tenacity, determination and ambition ultimately results in success.
Which regions showed the most growth in terms of online gambling, gauging by product sales in the last two years?
According to industry reports the European gambling market as a whole is demonstrating double digit growth ranging from 10% – 14% based on GGR (Gross Gambling Revenue). Emerging markets are showing a higher rate of growth. Our focus includes emerging markets such as India, and in 2020 we expect to see further penetration in LATAM and a strong push in the US.
You have been in the online gambling industry for about 14 years; what were some of the most significant changes you experienced during this time?
In my opinion the initial hype back in 2004 seemed to be on poker in Europe, mainly originating in Northern Europe. This then shifted to online casino in around 2006. Operators then opted for multi-platform operations, adding sports book, followed some time later by bingo and other side games. The past few years has also focused on operator scale with multiple mergers and acquisitions, which has affected commercial stability for many suppliers to the industry.
Esports is the relatively new addition to the gambling suite and it really started gaining traction in around 2015. The market matured significantly when core European markets UK, Italy and Spain regulated from a taxation perspective. This is when it became clear that operators were thinking more about long-term stability and player protection. Responsible gambling became a much more widespread focus.
In your opinion, what do you think is the greatest contributing factor to the success of SPiCE2019 and the preceding instalments of the event?
The quality of the delegates at the event was high, allowing meaningful conversations to take place between key decision makers. I was able to gauge and experience first hand the size of the online skill-based gaming market, based on operator attendance. Also, the importance of poker, rummy and fantasy leagues. India is still very much at the beginning of its journey in this industry, paysafecard is conscious of the cultural delicacy and diversity in the market. With this in mind we are committed to partnering with merchants to offer them a much-needed prepaid cash service.
What do you hope to take away from SPiCE2020?
Next year, I hope to meet more new market entrants and further deepen my understanding of the Indian market, including regulation and localisation as far as game play and game type. And hopefully be lucky at the floating casino in the main bay in Goa!