SIGMA2019: The Betting Coach meets Espresso Games and Tiziana Cannizzaro (Sales & Marketing Manager)
SIGMA 2019 closed its three-day show in Malta.
Also this year, the event is confirmed as an unmissable event able to offer all its participants the opportunity to exhibit, discuss and deepen important notions in the various discussion panels.
For the occasion, we met Tiziana Cannizzaro – Sales & Marketing Manager of Espresso Games, a "boutique studio" specialized in developing innovative and elegant games for online and mobile around the world.
Their special game engines have led Espresso Games to achieve two patents worldwide: the RACEPOT® and REELPOT® systems that further improve their broad portfolio of unique games.
Since 2002, their branded games have been synonymous with guarantee to the same extent that a tailor makes the dress strongly desired by his client.
The legendary Slots remain on the list preferred by the players as if they had just come onto the market and the new generation Slots amaze and retain customers without interruption!
Visit the official website: www.espressogames.com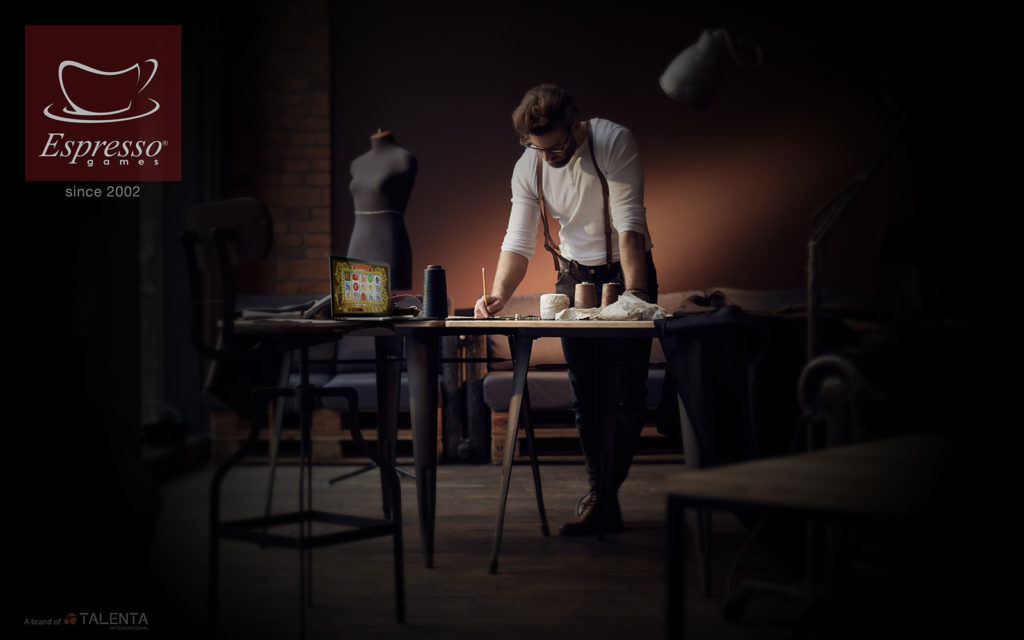 1- Meeting with you in iGaming events around the world has become a fixture on our "journey" The Betting Coach. How is Espresso Games' journey across the continents?
Hi Domenico, The Betting Coach is so trendy and international, like you, however, that it's almost an obligation, even a pleasant one, to answer your questions.
In recent years Espresso Games has implemented a far-sighted expansion policy that goes from South America to Asia, passing through Europe.
The conquest of regulated markets was mainly concentrated on the most successful operators present in Spain, Colombia in addition to Italy obviously. These agreements have accredited us in the world of players who have rewarded us by bringing us to the first place in the collection, equal to 16% of the entire Colombian market, as the Coljuegos data confirm.
The LatAm has proved to be one of the most promising markets so we are constantly engaged in the search for Top operators, and this is also true for Peru and Mexico, where we hope for an identical success.
________________________
2 – Espresso Games, the "Made in Italy" that never ceases to amaze! What innovations are planned for 2020 and how are these new products preparing to revolutionize the global iGaming market?
We are a multi-lingual and multinational studio, but our first target market continues to be Italian, not only because it is the most demanding and drives us to do better, but also because our customers have seen in us what is best for us, that is their 'tailor made to measure' to trust and to whom to ask if necessary, some customization that makes them unique.
We have innovative gaming systems protected by two international patents whose modules are adapted to new social slots that create networks, adrenaline and strategy, as in the case of the very recent Boobies and Booties slot, whose new concept of "strategy jackpot" is a what ever seen before!
But … future projects can only be told in part, we like to surprise the market and write our story page by page. I can anticipate that our gaze is obviously aimed at new market trends where player-machine and player-to-player interaction is becoming more and more common and, in part, the analysis of new gaming behaviors for the creation of new simple and traditional slot models considered the true e-cult ".
________________________
3 – Sigma renews itself year after year, attracting to itself the top of the gaming industry in the world. What do you think makes this appointment a must for companies and delegates?
Sigma is truly an unmissable event for all operators in the sector and it is no wonder that it has grown so much and in a short time.
The ferment of gaming activities in Malta seems to never cease.
For several years, in fact, the Island has been a reference point for all of us in the industry and for many it is also its own working place, this means that a gaming fair based in Malta is more than appreciated by all and is a winning choice immediately.
At Espresso Games we started to hear about it very well already in 2017, during our sponsorship of the WGE Event in Monte Carlo, so we decided to participate as exhibitors the following year, in 2018.
Since then we can no longer miss, Malta is for us a fundamental step that precedes all the activities of the coming new year!