ICE London 2020: world gambling fixes appointment with AgeChecked, the company specialized in the supply of software for verifying the age represented by its Head of Marketing – Martin Hodges
The wait is over … it's time to ICE London 2020! The event scheduled for 4-6 February, at the Excel in London, has finally come to start

Members of the sports, betting and casino games industries meet, as every year in London, to celebrate a new edition of ICE , the game event that has become an unmissable "cult" over time.
A fantastic showcase of delegates and companies gathered in the same place to create a group and structure incredible networks and high-level commercial opportunities.
ICE London is the global gaming "hub" open to all B2B industry experts. With over 35,000 admissions, ICE London continues to be unrivaled, standing by right as the main event dedicated to technology and games.
On the occasion, our team of The Betting Coach reached the absolute protagonists of the event, doing interviews and telling exclusively for its readers, all the latest news presented in the various exhibition stands.
Innovation and new opportunities are the basis of this year's event, which sees not only gambling companies as protagonists, but also transversal companies capable with their work of creating the right spaces in order to fit in and structure interesting businesses.
We were particularly impressed by AgeChecked, a multi-sector company, in which we found a close friend of The Betting Coach, Marting Hodges(known and interviewed on some of his previous assignments with SBC – Sports Betting Community), since January of this year in force at AgeChecked.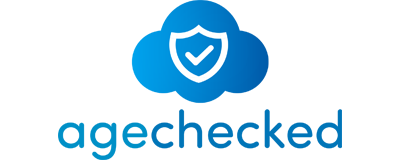 INFORMATION ABOUT THE COMPANY
* Based in Farringdon, London, AgeChecked is a global provider of secure, anonymised age verification services.
Visit the official website for further details: https: //agechecked.com
Here is our exclusive interview with Martin Hodges – Head of Marketing
1 – Hi Martin, nice to see you again and best wishes for your new working mission in AgeChecked. The iGaming market that you know well continues its evolution by focusing more and more on innovation. What does your company do and how can your products help world gambling companies?
Hi Domenico, great to see you again too. AgeChecked is a leading provider of age verification services across a range of sectors from adult content, retail and gambling. Last year saw the Gambling Commission bring in changes to the LCCP (Licence conditions and codes of practise) in order to protect anyone under 18 from being able to gamble or have access to free-play games.
Gaming operators and affiliates require an effective solution that can successfully verify the age of a player with little or no impact on their customer experience. We recognise that moving the KYC checks to an earlier stage in the onboarding process (from withdrawal stage to registration) will increase the requirement for a solution that can achieve higher match rates in a seamless, fast customer sign-up process. This is something that AgeChecked continues to focus our development efforts on.
AgeChecked offers a safe, secure and effective solution designed to meet the requirements of the Gambling Commission as well as working collaboratively with partners to ensure they have the right customers who can enjoy gambling responsibly. We have a number of methods to be able to age verify players which is done in a secure and anonymous way. Essentially as soon as the check has been performed, we destroy the data being used for that process, retaining only the information required to demonstrate compliance – how we checked the data source and when we completed the check. So in essence we maintain an audit trail (but do not store or put at risk) data sensitive to our clients or their customers.
_________________________________
2 – The gaming market between continents and the laws that aim to protect players. Why is it necessary to identify the users who own game accounts and how does this recognition process serve to protect them?

Operators are now strictly regulated to ensure that they are not promoting to or allowing under 18's to gamble (or access free-play games) on their sites. With the Gambling Commission now threatening to come down hard on any company that does not adhere to these rules with fines and/or licence disqualification. However, we do find most of the gambling industry on the ball when it comes to regulation. The level of compliance and understanding of what the laws are is second to none as far as other sectors we are dealing with. It can be extremely complex; operators working across multiple jurisdictions and dealing with multiple regulators are still very up to speed in a complex environment.
Affiliates in the igaming sector are not directly regulated by the Gambling Commission but still have to ensure that they comply with all age checking regulations. Failure to do so will have a knock-on effect to the operator who will be liable for any regulatory failures to verify that a player is over 18 years old. AgeChecked is working closely with a number of leading affiliates, offering them a simple age check solution to ensure that they stay on the right side of the Commission and to also protect the operators that they work with.

_________________________________
3 – You have arrived at AgeChecked for a few months, what is your job and what results can you tell us based on this short period?
I was brought into AgeChecked to run the marketing department. This is an extremely exciting time in the company and we have some big plans for 2020 with innovative IT developments, new sectors developing and new geographic locations now opening up for age verification. Alastair Graham, the CEO, has built a business that is forward thinking and it is brilliant to now be a part of that. So far my time has been spent on planning! We are looking at all the events we need to be part of this year – and there is a lot in gaming – where we want the business to go this year and what we need to do to get there. We have some brilliant new gaming clients, both operators and affiliates, coming on board so there will be plenty of news for me to shout about!
_________________________________
4 – ICE London is the favourite destination of many delegates and companies of the world gambling. What are the reasons for the success of this event?
ICE has become one of the must-attend events in the igaming calendar with representatives from all over the sector including betting, bingo, casino, esports, lottery, payments, legal and media. It provides a unique chance to learn more about the future of the industry whilst offering the opportunity to listen to and meet with leaders in the industry.