Italy Week: Pierre Mifsud – Booming Games
Booming Games, developer of online casino games, participated in the virtual event of Italy Week scheduled from 6 to 8 October 2020.
On the occasion, The Betting Coach team virtually met and nterviewed Pierre Mifsud, Head of Account Management of the company based in Malta.
The members of the sports, betting and casino industries virtually met in Italy Week, the first official appointment, of the global tour organized by G.G.D.E. (Global Gaming Digital Expo).
An amazing showcase of webinars and digital exhibitions dedicated to the Italian market, essential to create incredible high-level business opportunities in a difficult period for travel and business meetings due to the restrictions imposed by the Covid19 pandemic.
Italy Week is an unprecedented success that lays the foundations for a new and future territorial evolution in organizing events.
On the occasion, The Betting Coach team reached out to Booming Games, a manufacturer of interesting and innovative online casino games.
Here is the interview with Pierre Mifsud – Head of Account Management: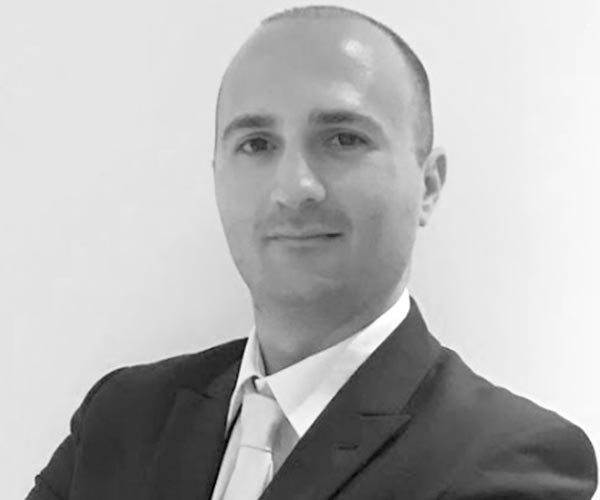 1-iGaming expert with over 10 years of experience in the B2C & B2C online industry. Who is Pierre Mifsud and what role does he plays in Booming Games?
Having previously worked in banking, I joined the gaming industry way back in 2006 working with a Sports betting operator having shops in Germany which for me was the door to the gaming industry where I learnt important aspects of the business such as odds compiling and customer support. This experience opened the door to better opportunities both in b2c and b2b having worked for the likes of Interwetten, Bally & Betsson Group throughout the years before joining Booming Games. At Booming Games, I am responsible for Account Management as well as Sales which gives me a lot of satisfaction. Besides that, I am the go to person with regards to the Italian market.
________________________________________
2 – The company you represent produces interesting and innovative online casino games. Tell us about Booming Games.
Booming Games entered the industry 5 years ago with a handful of games, few clients and few markets challenging the bigger legacy providers. Nowadays Booming Games has 60+ HTML5 slot games in its portfolio, live on hundreds of operators and has entered many regulated markets in the last years such as Italy & Sweden to name a few. These are few of the achievements the company managed to achieve without having the backing of large multinational groups as some of the competitors do. I feel proud to be part of a team that has seen the company outgrowing itself throughout the last years.
________________________________________
3 – Based in Malta, your company operates in several jurisdictions including Italy! What are the games most appreciated by Italians and what are the most sought after features?
Some might tell you that the Italian market comprises of players who like high volatile games or only low volatile games or games of specific theme. From our experience, I see that the Italian market comprises of a mix of players also due to its size as we definitely see the players who play only high volatile games but also we see players preferring the low volatile games – especially playing on those operators that operate land-based casinos. With regards to themes, I see that classic games as well as Latino style games do stand out more than others in this market, but still, players like to try and play as many different themes and trigger as many different features as possible.
________________________________________
4 – Covid19 has cleared all known live networking experiences. With future uncertainties and business to restart, events such as Global Gaming Digital Expo could offer important help in finding solutions and new ideas. What do you think about online events and what is their strength?
To be honest I do miss the proper exhibitions where one can personally network, meet existing clients face to face and showcase our products. However, in these times I believe such events pose a huge risk to the health of everyone and I think that Digital expos will be the only way forward at least until Covid19 would be a thing of the past or at least very well contained. An advantage of online events are obviously that the companies save huge travel costs to attend such exhibitions and also that one can network from the comfort of his or her own home or office.
---
MORE ABOUT BOOMING GAMES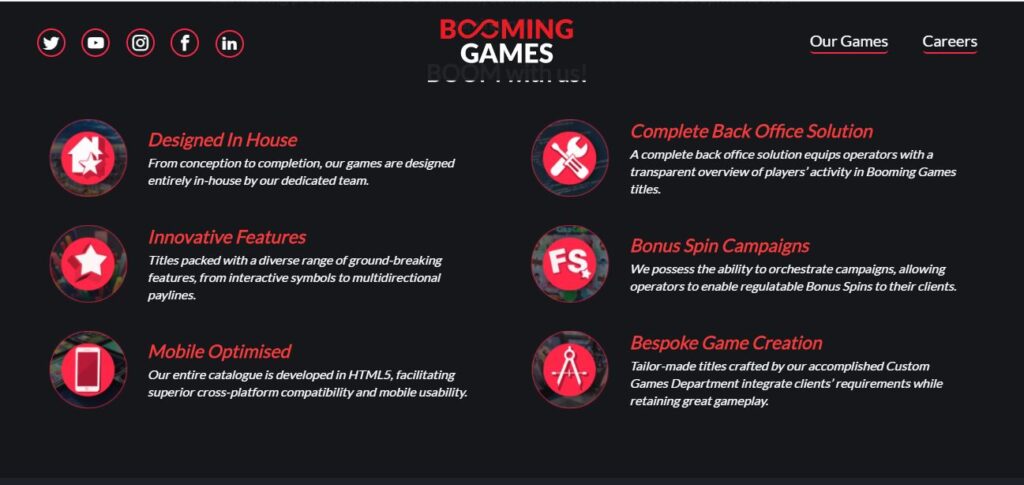 Booming Games is a top tier game provider for the online slots market. It has an established portfolio that includes unique themed games, with innovative features to satisfy every single aspect of the player-oriented iGaming market. The team makes use of the knowledge of its many experts, to apply experience and professionalism in creating high-level and successful games.
With unprecedented unique configurations and interfaces, hugely fun themes and characters, its ever-growing catalog includes over 50 games.