Affiliate Conference & Expo (ACE): here are the first rumors about the 2019 program
Eventus International announces the first rumors about ACE2019 scheduled for 21 and 22 November at the Solaire Resort & Casino in Manila, Philippines
Eventus International, a world leader in event organization, proudly presents its Affiliate Conference & Expo (ACE) 2019 which will be held November 21-22, 2019 at the Solaire Resort & Casino in Manila, Philippines.
The Betting Coach, as the official media partner of the event, will closely follow all the latest news scheduled for the long awaited World event.
ACE represents the go-to affiliate event in Manila among the most important, able to bring together the best affiliates in the world, digital marketers, eCommerce merchants and entrepreneurs
The right meeting to look for new and great opportunities, to explore innovative ideas and collaborative content or to enhance marketing skills by obtaining essential information on the growth of the Asian eCommerce market and its influential trends today. Only at ACE, you can listen to experiences and case studies of some of the biggest icons in the industry.
Here are some of the main brands already confirmed for this year's appointment: ZALORA, ShopBack, Optimize Media, Linfinity, Adsolve.Co, Digital Filipino, Quanta Digital, Zomato Philippines, SevenGrace Marketing, GCash, SEO Hacker, BeFull Community and McCann Worldgroup.
They will participate in the event:
● Affiliate resellers
● Marketing professionals / consultants
● e-commerce experts
● Affiliate networks
● Merchants
● bloggers / Influencers
● SEO specialists
● educators
● Advertising / digital advertising agencies
● Payment solution providers
Furthermore, some speakers of the many conferences were announced, here are some of them

Rizal Prasetya
Regional Associate Manager, Affiliates at ZALORA Group
.
.

Prashant Kala
Country Head, ShopBack Philippines
.
.

Janette Toral
Founder of Digital Filipino – eCommerce advocate and Digital Influencer
.
.

Anndy Lian
CEO, Linfinity
.
.

Veronica Andrino
CEO, Adsolve.Co Director, Financial IT APAC
.
.

Melissa Francisco
Head of Sales & Business Development SEA, Optimise Media
.
.

Carlito Antonio Jao
Social Management Director, McCann Worldgroup Philippines
.
.

Chris Manguera
CMO/Head of Marketing and App Product, Mynt (Globe Fintech Innovations, Inc)
.
.

Alnaver Baltazar
CEO/Founder, SevenGrace Marketing
.
.

Anurag Verma
Head of Sales and Partnerships, Zomato Philippines
.
.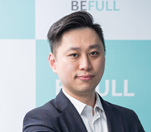 Vincent Cheung
Founder, BeFull Community, Hong Kong Etackle Workshop Ltd, EVO Capital
.
.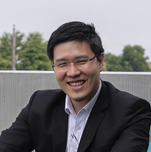 Sean Si
CEO & Founder, SEO Hacker
.
.
Don't miss ACE2019! Register now to guarantee your place:
https: //www.eventus-international.com/ace
Or contact the marketing director of Eventus International, Lou-Mari Burnett, to upgrade your brand in Asia with ACE 2019 sponsorship and exhibition packages:
Lou-Mari Burnett – Marketing Director – Eventus International
Email: loumari@eventus-international.com
Telephone: +27829075850
. Copyright © The betting coach
.