BOSCON2019: Espresso Games, the Made in Italy game development company among the participants of the CasinoBeats in London
Exclusively for The Betting Coach, Tiziana Cannizzaro – Sales and Marketing Manager, talks about her corporate role and the international mission of Espresso Games
Members of the sports, betting and casino games industries, like every year, gather in England to celebrate a new edition of #BOSCON, the annual iGaming event organized by SBC (Sports Betting Community).
An incredible showcase of delegates and companies gathered in the same place – the Olympia London – to form a group and structure incredible networking and high-level business opportunities.
Networking areas, high-tech meeting rooms and of course intriguing parties with all-inclusive refreshments await the various protagonists from all over the world.
We met Tiziana Cannizzaro with Espresso Games, the "boutique studio" specialized in developing innovative and elegant games for online and mobile all over the world.
Here is our exclusive interview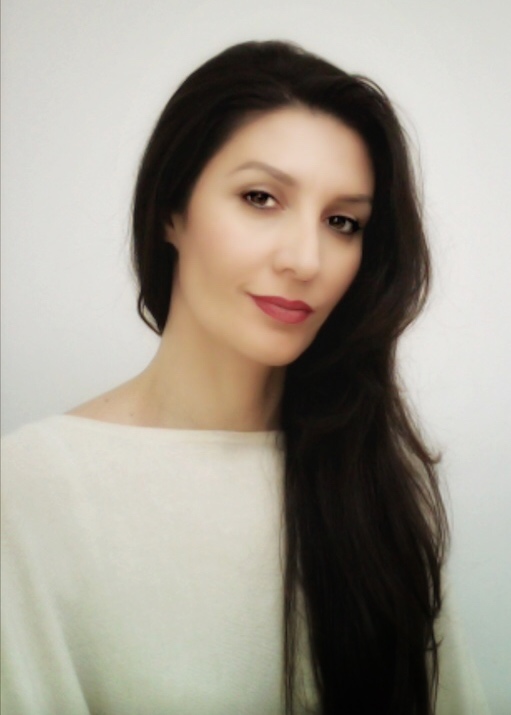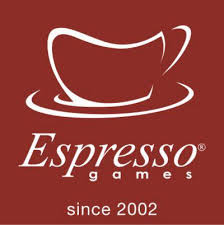 Tiziana Cannizzaro and Espresso games, a combination active since 2017. What is Espresso Games and what is its corporate mission? Also, what do you do in the company and what budgets can you draw in these two years of work?
I speak to you as Head of Marketing and Sales Manager for Italy, where we are present with registered and operational office since 2017. I must confess that at Espresso we sometimes feel like an island with well-defined and clear boundaries as is our identity with respect to the continent of online game providers operating in the same markets. Being a brand totally Made in Italy in the world is really a great fortune and a source of pride for all of us, but this involves some sacrifices and compromises that not everyone is willing to do.
From our point of view, however, our identity provides us with greater strength and awareness in offering with good taste a high-profile entertainment based on constant research and innovation of the product and the associated service. We can also compare ourselves through worlds similar to ours, such as cinema for example, where the use of the latest technology and the goal of excite and entertain our audience makes us very similar, we have managed over time to be recognized as a software house solid and inimitable.
In these two years of activity we have lived our personal business experience in the spirit of openness and constant communication towards our target. Thanks to a daily Digital Marketing activity integrated with the most traditional advertising media, we were able to share our experiences in the world and our emotions with our network composed of Operators, Players, Media, online gaming experts and anyone who wanted to be part of it. We have told our essence daily and we have "integrated" into our production core anyone who wanted to share our philosophy and our history with us.
Today the Espresso Games brand is loved and recognized all over the world, so we can talk about a positive balance if we refer to the positioning in the global market, where in these months we begin to reap the first fruits that are due to us after two years of incisive activity of marketing and branding through participation in the most important national and international events and in our constant presence in the word web.
Our Mission is to continue to offer our customers and new partners our best entertainment which is the concentration of experience and avant-garde present in all our games, so as to be always recognizable already starting from the graphics.
RACEPOT® and REELPOT® the flagship of Espresso Games products, what do we talk about and in which territories is it possible to test them?
Thank you for asking me to talk about our innovative Jackpot systems, because we know from experience that everything that is new and that breaks the established patterns, takes time to be absorbed and to see its value recognized. RACEPOT® and REELPOT® are our best production results of the last year which, associated with the obtaining of two international patents, have revolutionized the concept of Jackpot especially in Italy, as the accumulation system of our POT takes place differently from the traditional Jackpot. This allows operators to offer a Jackpot with an initial seed that is normally not allowed in Italy, as this must always start from 0 euros.
In the case of the RACEPOT®, this sophisticated mechanism is associated with the RACE Slots linked together to offer tournaments that can be configured directly by the casino manager and in which the winners share out the final pot accumulated during each race. Currently there are four Slots that are part of the RACE circuit, Fruit, Fortune, Gold and the new entry Sphinx Race, a theme very dear to our audience.
In the case of REELPOT® we used the same alternative Jackpot accumulation mechanism and we have diversified it for each reel in order to get as many mini-jackpots as there are reels of the slot, but each with different and random value, continuously "winnable" during the game.
This is in all cases of Slots certified in Italy, Spain and Colombia for the time being, therefore already for a year usable by international players as well.
The future of games between new laws and technologies, how do you see the sector in Italy in the coming years and which international markets are you interested in conquering?
For the future, a greater global diffusion of the brand is expected, and this involves a growth in the size of the company as well as the acquisition of other new certifications such as the Maltese and English for global markets. We are also projected towards new emerging markets where competition is less massive and there is still a profit margin, such as Romania and Portugal for example.
Another important goal is to grow our portfolio which currently features 70+ desktop and mobile games fully developed IN-HOUSE with HTML5 technology. In this regard I can proudly say that mobile is another of the flagships of our gaming platform with a preference of 70% of registered users on the same operator, in relation to the products offered by other competitors.
BOSCON, as a basis for creating new networking opportunities. In your opinion, what are the reasons for the success of this annual event?
BOSCON 2019 was a successful event because it anticipated the opening of the autumn season for all the appointments on the agenda of the professionals. The contents offered to those present were of a high technical profile and the topics dealt with were incredibly many, as were numerous international speakers with whom it was possible to interact during the conference.
For Espresso Games, London has always been an important place to meet new operators in various countries and a pleasant meeting point with our customers.
These days we are preparing for the next national and international events no less important and demanding, but surely BOSCON has already given the go-ahead for dances at the Olympia in London, first and in great style, so now all on the track for the new season ahead of us!